Fighting Depression in Men
HeadsUpGuys is a resource for supporting men in their fight against depression by providing tips, tools, information about professional services, and stories of success.
*Video created by Pound & Grain (our branding and website developers), references stats from June 2015-Sept 2016.
Since launching during Men's Health Week of June 2015, HeadsUpGuys has received a tremendous response. Men from all over the world have embraced our message of hope and strength in the fight against depression.
Our goal is to become the first resource men look to when facing depression, and the first resource friends and family members look to when concerned about a man they care about.
Building a Community
Talking about depression isn't easy, but neither is fighting it alone.
WebsiteOver 300,000 vists
VisitorsOver 45,000 Self Checks completed
Social MediaOver 13,500 fans
Social MediaOver 12,000 fans on Facebook and 1,900 fans on Twitter
Recovery StoriesOver 30 stories
Recovery StoriesFrom men around the world (Australia, Brunei, Canada, Sweden, UK, and US)
ImpactOver 250,000 engagements
ImpactOver 5,000,000 people reached
Media CoverageOver 50 media stories
Media CoverageCBC Radio, Huffington Post (US, UK, and Canada), The Telegraph, The Mighty, Movember Radio, Good Men Project, and The Vancouver Sun.
ReferralsRecognized as a valuable resource by over 60 health and related sites
Trusted Resource forMovember Canada and US, The University of British Columbia, Canadian Mental Health Association, Anxiety and Depression Association of America, The International Association for Suicide Prevention
VideosOver 55,000 views on YouTube
Interview and Promotion VideosIncluding 11 story videos from men who have overcome depression
Personal Impact"I've been hiding my depression for many years and finally decided to deal with it head-on. You guys have kickstarted my recovery."
"I have to thank you guys a great deal. With the help of this page and others I had enough courage to seek help for my depression."
Inspiring Action
"I always go to HeadsUpGuys when I'm having a particularly rough day."
HeadsUpGuys focuses on sharing personal experiences and stories in order to inspire men to reach out, build supports, and fight depression. Our honest and straight-up approach to talking about depression has resonated with men and their supporters around the world.
Our campaigns have been recognized and shared by many of our peers including: Bell Let's Talk, To Write Love on Her Arms, Bring Change 2 Mind, The Canadian Mental Health Association, The Canadian Association for Suicide Prevention, The Anxiety and Depression Association of America, The International Association for Suicide Prevention, and over a hundred other health and related sites.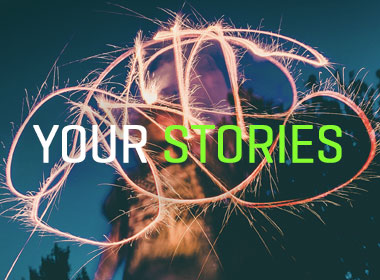 Oct 2016: Featured 22 stories of recovery and practical tips from real men.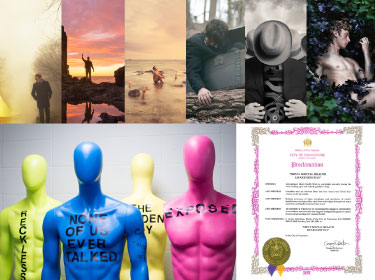 June 2016: Concept photography, public art exhibit, and proclamation of Men's Mental Health Day.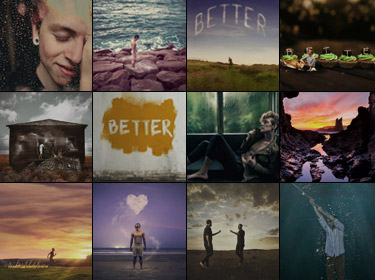 Oct 2015: Concept photography campaign consisting of 12 images by fine art and concept photographers.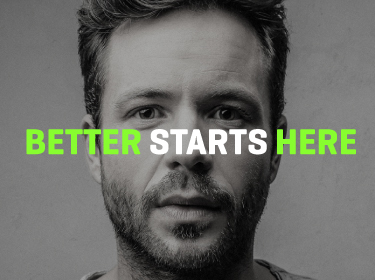 June 2015: Website resource and seven recovery story videos released during Men's Health Week.
Get Involved
Whether an individual, friend or family member of someone with depression, or an organization looking for a cause to support, learn more about how to get involved or contact us at info@headsupguys.org for more information.