Dr. John Ogrodniczuk
PhD, University of Alberta, and Postdoctoral Fellowship, University of British Columbia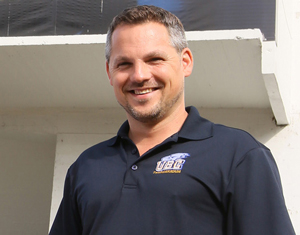 Founder of HeadsUpGuys
20+ years of experience as a psychotherapist and researcher in men's mental health and male suicide
Over 250 scientific publications
Professor and Director 
Dr Ogrodniczuk is a Professor of Psychiatry at

The University of British Columbia (UBC)

and Director of the UBC Psychotherapy Program.

In his role as Director, Dr. Ogrodniczuk oversees the operations of North America's second largest medically based psychotherapy training program.
Leading Researcher
Dr. Ogrodniczuk's research has been supported by various provincial and national funding bodies, and has led to more than 250 scientific publications  (links to publications below). 
Expert Consultant
Dr. Ogrodniczuk conults with a wide variety of organizations in the workplace, provides leadership coaching, and serves as a high performance consultant for athletes. 

Dr. Ogrodniczuk is available for consultation to help men develop strategies for healthy living and recovery through his therapy practice,

Optimum Consulting

.
Interviews
Dr. Ogrodniczuk regularly provides interviews concerning men's mental health. Below are a few examples:
Publications
---
Posts By Dr. John Ogrodniczuk
Published June 02, 2021
Questions to ask yourself, so you can better assess if therapy is working for you and make sure you are heading down the right path.
Published June 02, 2021
Therapy can be truly transformative, but it's important to know how to approach it in order to maximize its potential. Here are some tips for men.
Published June 02, 2021
More and more men are seeking therapy for stress or depression - realizing and utilizing it's potential to help improve their lives.
Published March 21, 2021
Study led by, Dr. John Ogrodniczuk - the founder of HeadsUpGuys, explores the impact of COVID-19 on Canadian men.
Published May 20, 2020
We have before us a chance to possibly mitigate men's suicide risk during COVID-19 by acting early and letting people know about helpful resources.