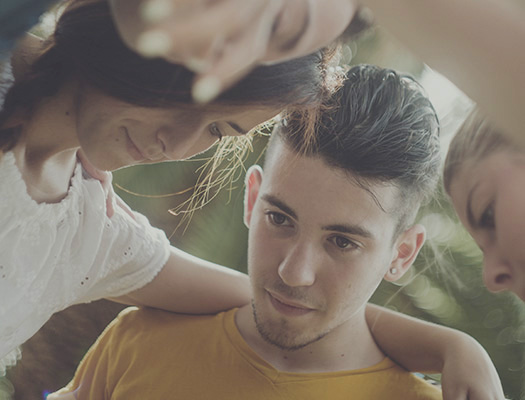 Fighting depression
When you're fighting depression, simply getting out of bed can be a struggle, and mustering enough energy and motivation to visit with friends and family can be harder still. Guys tend to withdraw from friends and family when they're depressed, but this ends up making them feel more depressed and also lead to loneliness.
Yet, just as a lack of social connection can contribute to your depression, improving social connections can actually help you fight depression. Researchers have found that people who feel more connected to others have lower rates of depression.[1] Moreover, they also have higher self-esteem, are more empathic to others, more trusting and cooperative and, as a consequence, others are more empathic and supportive in return. In this way, social connectedness generates a positive feedback loop of social, emotional and physical well-being.
Being social may sound like a daunting task when you're feeling depressed, but the more you talk to people, the more connected you'll feel, and as you start to get better it'll be easier to maintain your social connections.