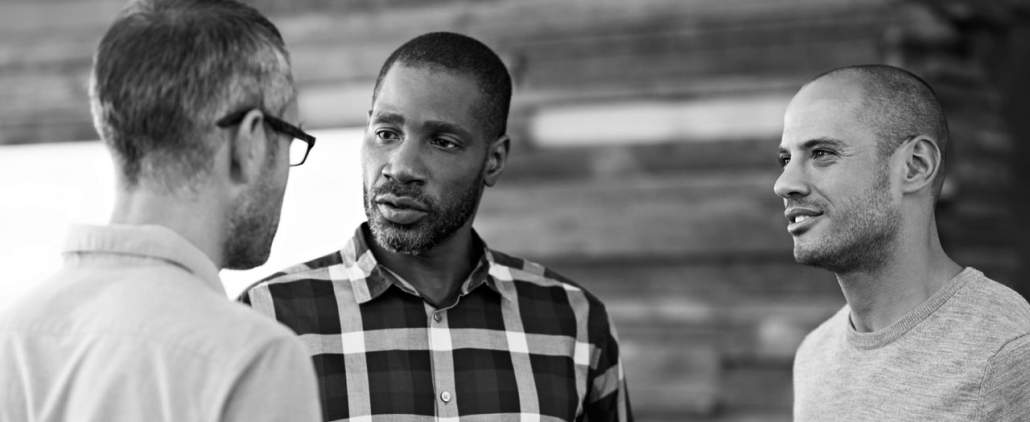 The Myths Stop Here
A five part series featuring images and quotes that highlight common depression myths vs. reality.
By exposing some of the most common myths, we hope to encourage men to take action and fight depression.
1. It Takes Strength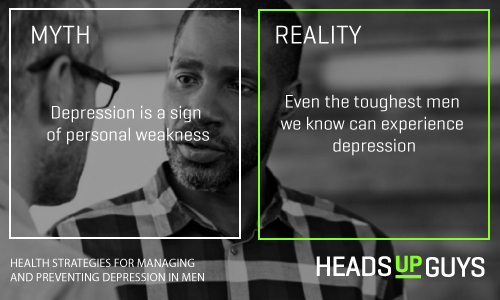 2. Recovery is Possible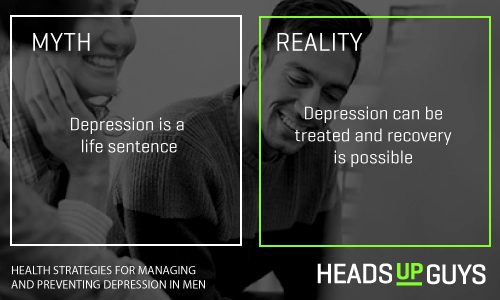 3. Gather Resources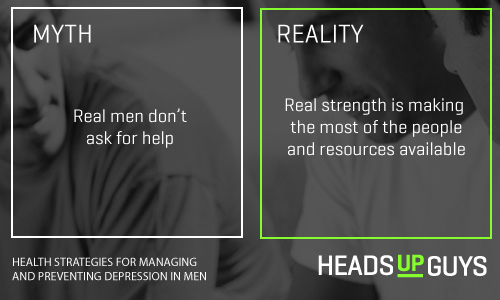 4. Fight Depression as a Team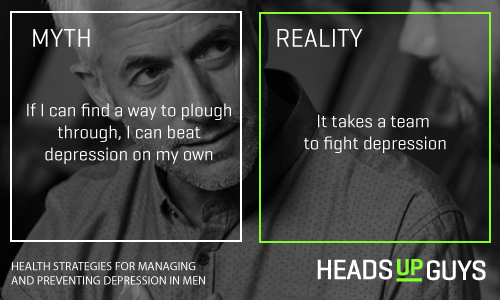 5. Become a Support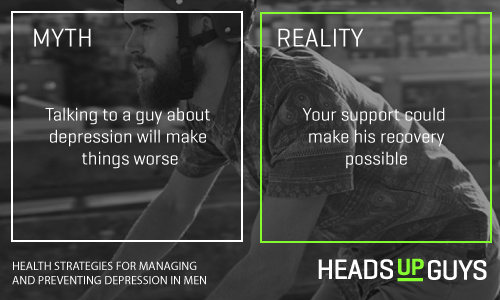 Learn more about men's depression and what you can do to support a guy.