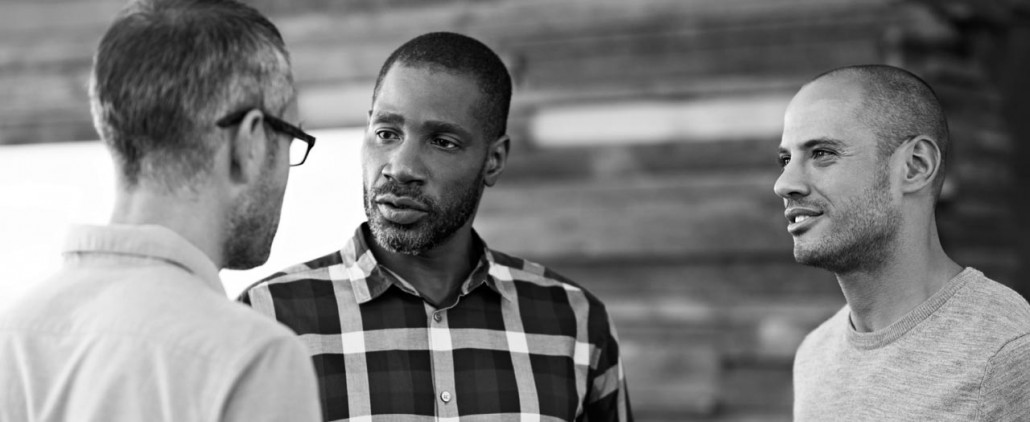 The Myths Stop Here
There are many misconceptions about depression that make it difficult for men to talk to others and take charge of their health.
By exposing some of the most common myths, we hope to encourage men to take action and fight depression.
1. It Takes Strength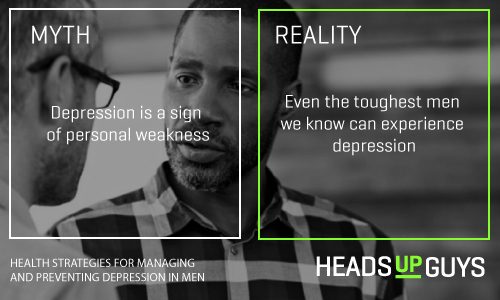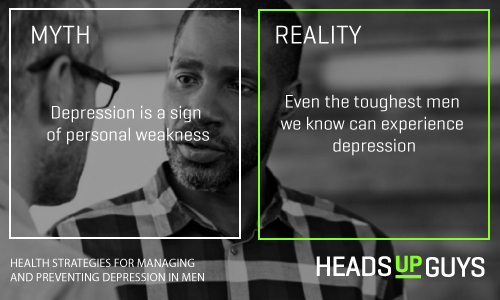 2. Recovery is Possible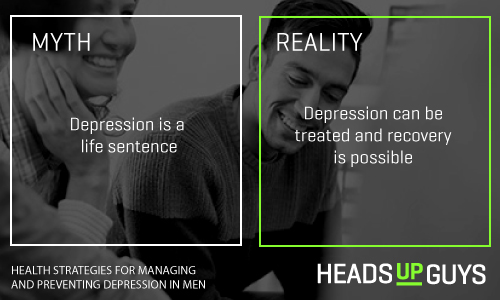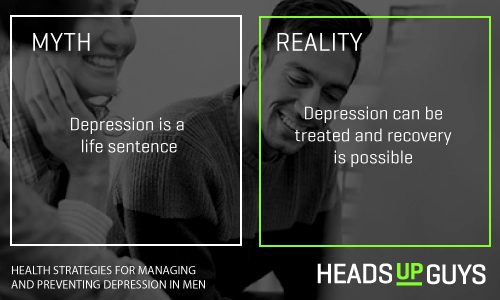 3. Gather Resources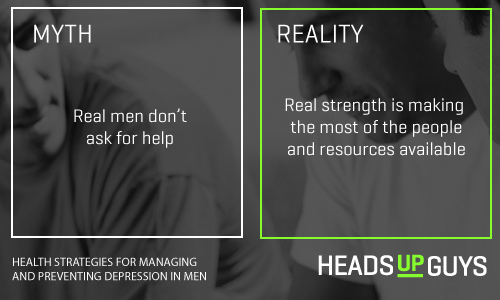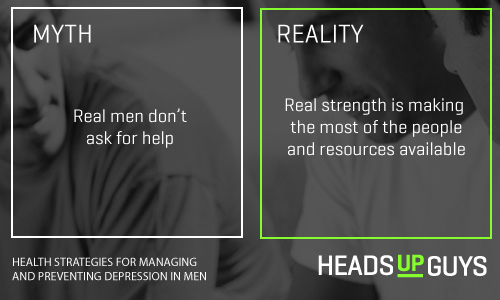 4. Fight Depression as a Team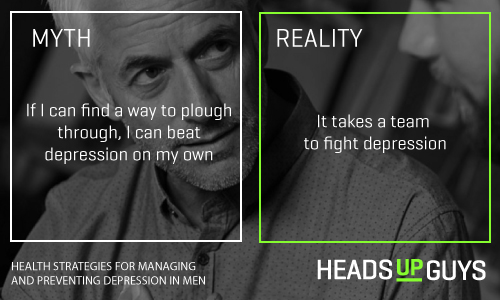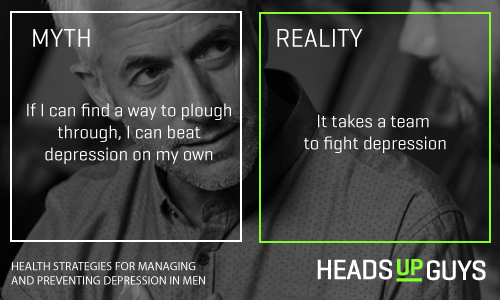 5. Become a Support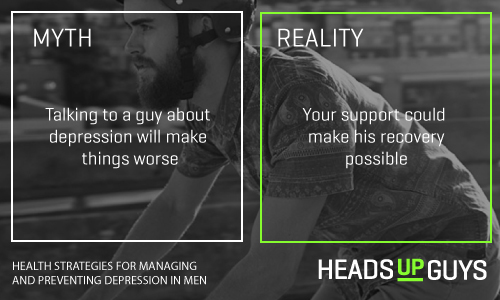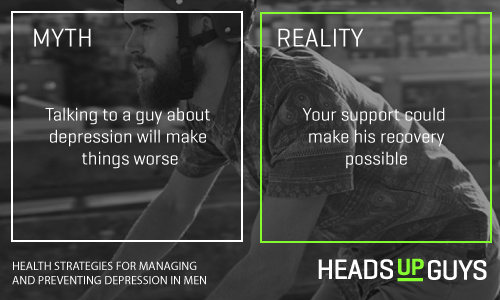 Learn more about men's depression and what you can do to support a guy.