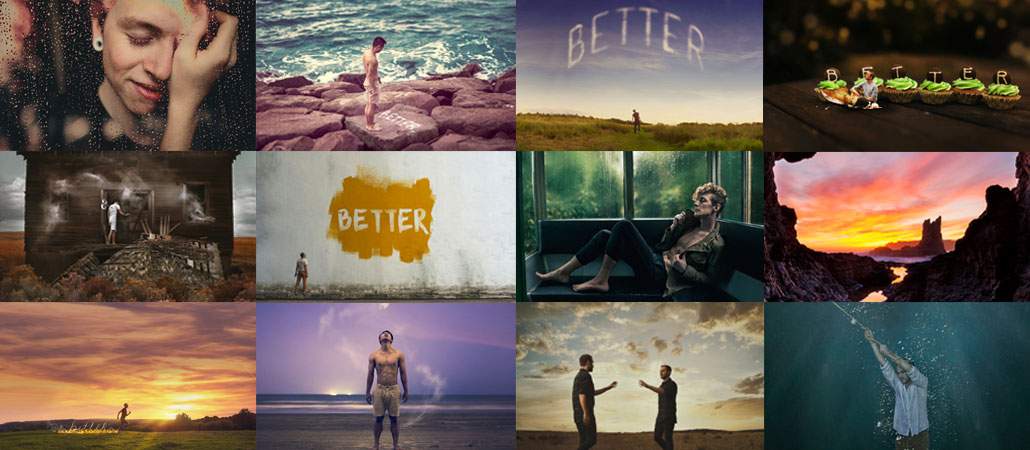 Better Starts Here - Photography Campaign
#BetterStartsHere was a depression photography campaign to raise awareness of depression in men and support men's efforts to live healthy lives.
#BetterStartsHere was a campaign by HeadsUpGuys during October 2015 to raise awareness around men's depression and support men's efforts to lead healthy lives. The campaign connected men and their supporters from all over the world by featuring images created by renowned photographers from Canada, US, UK, and Australia.
Leading off our campaign was BC-based award winning photographer Joel Robison. Joel's mind-blowing photography has gathered nearly a quarter of a million fans on Facebook, and he was hired by Coca Cola for the 2014 FIFA World Cup Tour to capture happiness in over 90 countries. As the campaign continued, other talented photographers joined the cause to share their answer to the question, "what does your better look like?"
#BetterStartsHere Recap
Photos and quotes were shared with @HeadsUpGuys on Twitter, Facebook, or Instagram using the tag #BetterStartsHere.