HeadsUpGuys Team
The HeadsUpGuys Team brings together a comprehensive set of skills and experiences.
HeadsUpGuys' content is derived from evidence-based research and includes both clinician and patient perspectives to ensure the accuracy and relatability of our content. 
Learn more About Us. 
Our Process
Before any content is published, research into current scientific findings is undertaken to make sure our writing and resources are evidence based.

Once a draft is prepared, it is thoroughly reviewed for validity and accuracy by multiple members of the HeadsUpGuys team.

Content is then medically reviewed and approved: 

By

Dr. John Ogrodniczuk PhD

(

PhD, University of Alberta, and Postdoctoral Fellowship, University of British Columbia

, 20+ years of experience as a psychotherapist and researcher in men's mental health and male suicide).  

Consulting other experts in relevant fields.

Any necessary revisions are then made.

Scientific or medical claims always include citations to other medically approved resources or peer-reviewed publishings. When applicable, a list of numbered references is included at the bottom of the page. 
Team Members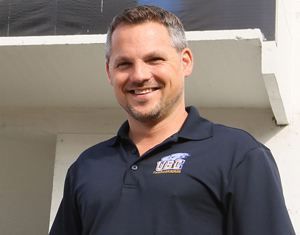 Dr. John Ogrodniczuk – HeadsUpGuys Founder 
PhD, University of Alberta, and Postdoctoral Fellowship, University of British Columbia
20+ years of experience as a psychotherapist and researcher in men's mental health and male suicide
Over 250 scientific publications
View articles written by Dr. Ogrodniczuk.
---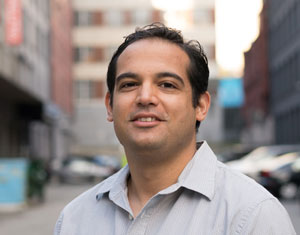 Josh Beharry – Project Manager 
B.Sc. majoring in Computer Science, UBC

Since recovering from experiences with depression and attempted suicide in 2010, Josh has become a passionate advocate for mental health, volunteering and working in the area of mental health advocacy since 2012. Josh has been with HeadsUpGuys since 2014.
View articles written by Josh.
---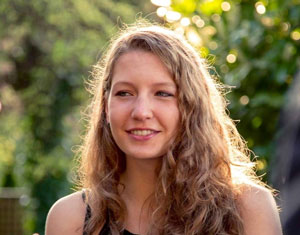 Caroline Sutton – Toolkit Coordinator
B.Sc. majoring in Integrated Sciences, UBC
Caroline has been a passionate mental health advocate at the University of British Columbia for several years. She is currently leading the Mental Health Research Team for Project Aurora, conducting a study and reviewing findings from students on campus mental health resources and performing qualitative and quantitative analysis of data from over 2,700 students.
View articles written by Caroline.
---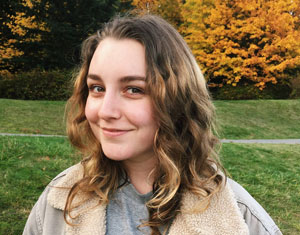 Chloe Sernasie – Directory Coordinator
B.A. majoring in Psychology, UBC
Chloe has completed her bachelor's degree in Psychology at The University of British Columbia, where she became involved in research related to mental health. Chloe has continued advocating for mental wellness through employment with the Canadian Mental Health Association and through volunteering with the Anxiety Canada Youth Network.
View articles written by Chloe.
---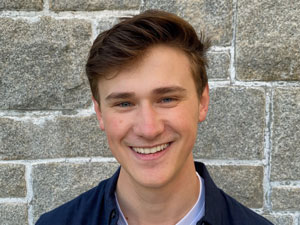 Aiden Simard –  Research Assistant
Student, B.Sc. Microbiology and Immunology, UBC
Aiden's interest in mental health advocacy began at a young age when he conducted a study on social media and adolescent anxiety and depression. His passion continued into university, where he led a fundraiser that raised just under $75,000 in support of HeadsUpGuys. Aiden is currently working on a research paper with Dr. Ogrodniczuk, looking at the relationship between job satisfaction, meaning in life, and psychological distress. 
View articles written by Aiden.
---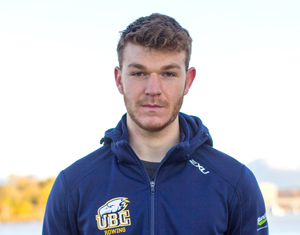 Quinn Storey – Contributing Writer
Student, B.A. majoring in Psychology, UBC
Quinn has always taken a keen interest in mental health and the factors that affect it. Since beginning his studies at UBC, this interest has developed into an examination of how our daily behaviours promote or undermine our general well-being.
Quinn supports the ideals of HeadsUpGuys and hopes to help those in need of assistance with his contributions to the team.
View articles written by Quinn.
---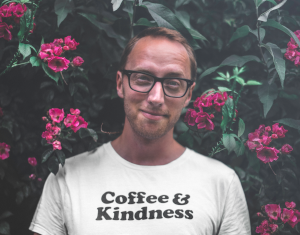 Joel Robison – Social Media Coordinator and Graphic Designer
Conceptual Artist, Photographer, and Social Media Specialist
Joel Robison is a Canadian photographer and mental health advocate. He has worked with international brands as well as non-profit organizations, creating work that is both thoughtful and imaginative. His close personal connections to men's mental health and suicide have motivated him to take on a more active role in ending the stigma around the conversation about mental health.
Posts By HeadsUpGuys Team
Published November 17, 2021
Depression and insomnia are closely linked. Here are some tips and advice for improving your sleep when also fighting depression.
Published November 04, 2021
Brandi shares a story of how she helped a stranger in need of support by recommending the HeadsUpGuys website.
Published October 26, 2021
Basil shares how admitting he was ill, letting go of blame, and finding a like-minded community helped support his recovery from depression
Published October 14, 2021
Mike shares how exercise, journalling, and celebrating the small victories helped him overcome his depression.
Published October 13, 2021
Sebastian shares how acknowledging something was wrong and getting help led him to chase his passions, helping in his depression recovery.
Published October 04, 2021
Pratik shares how paying attention to his mood and getting his health on track through changing his diet helped him recover from depression.
Published September 29, 2021
Throughout October 2021, we are sharing stories of recovery and practical tips from men who have overcome the worst of their depression.
Published September 28, 2021
Steven shares how he stopped judging himself and how therapy, building a support system, and medication helped him overcome depression.
Published September 28, 2021
Russell shares how acknowledging and accepting his past, helped him to grow beyond them and move forward in his fight against depression.
Published September 28, 2021
Suffering from repetitive episodes of sleep paralysis, Nicolas channeled his dreams into art, helping him fight depression.