Joshua Beharry
Project Manager, HeadsUpGuys
B.Sc. majoring in Computer Science, UBC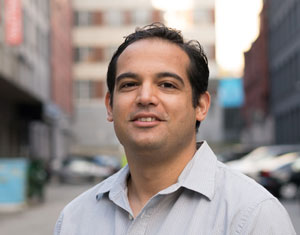 Since recovering from experiences with depression and attempted suicide in 2010, Josh has become a passionate advocate for mental health, volunteering and working in the area of mental health advocacy since 2012. Josh has been with HeadsUpGuys since 2014.
Josh has had articles published by HuffPost, the National Alliance on Mental Illness (NAMI), and the Anxiety and Depression Association of America (ADAA). He has also been interviewed by HuffPost, Global TV, Movember Radio, and has had his story and work featured by CBC News: The National.
Additionally, Josh has written over 50 articles on HeadsUpGuys, which have been visited more than 500,000 times.
Posts By Joshua Beharry
Published January 10, 2019
Josh shares his experiences with depression and attempted suicide, and how he's been able to stop thinking about suicide and recover from depression.
Published September 06, 2018
Josh was 22 when he tried to end his life. Not only did he survive, he found a way to recover and share his story in this depression and suicide video.
Published July 24, 2018
Ten years ago I wanted to kill myself and end my life. Sometimes we lose hope, but that doesn't mean we lose the ability to ever hope again.
Published September 07, 2017
This is the story of the night I tried to end my life, how I survived, and how I was able to work towards a recovery I no longer thought possible.
Published February 07, 2017
Here are five tips towards overcoming suicidal thoughts that can help move you away from hurting yourself and towards recovery.
Published October 27, 2016
My suicide attempt did not end my life, but instead become the turning point in my recovery from depression. I didn't think it was possible.
Published September 12, 2016
Fighting depression takes a whole new set of skills. You have to be patient, be easy on yourself, and stick with recovery.
Published September 06, 2016
Here are some common depressed thoughts men with depression have, and what you can do about them; the first step is recognizing them.