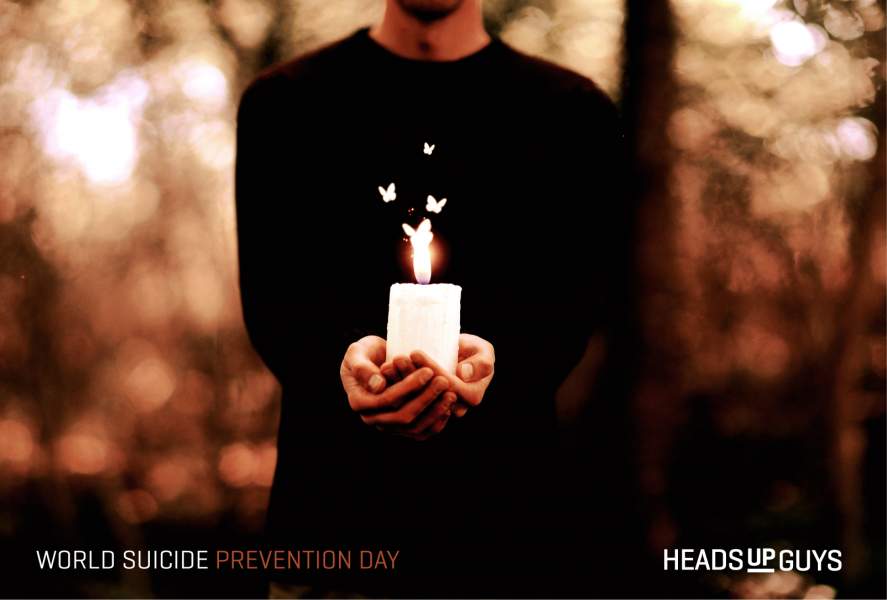 Shed light on suicide prevention
Join concept photographer Joel Robison and HeadsUpGuys to fight men's depression and suicide.
"This image was created with the idea that life is like a flickering light and out of it can come amazing and sometimes magical moments if we just remember to keep that light going. I'm supporting World Suicide Prevention Day because I believe it's a cause that needs attention and support, suicide is often the direction that so many young men choose because of the stigma attached to seeking help or support and the more we can openly talk about these issues, hopefully the support will grow."
– Joel Robison, concept photographer
World Suicide Prevention Day
World Suicide Prevention Day, September 10th, offers us the opportunity to start conversations that lessen the stigma and shame that are often associated with suicide.
Globally, suicide is the second leading cause of death in people aged 15 to 29, and three times as many men die of suicide than women.1
HOW IS SUICIDE CONNECTED TO MEN'S DEPRESSION?
Depression is one of the major risk factors for suicide. 
A lot of guys with depression have suicidal thoughts at some point, but many of them don't reach out – this needs to change. It is important to remember that many guys, including men who have tried to end their lives, have recovered from depression and suicidal thoughts.
WHAT CAN YOU DO?
Talking about depression and suicide are the first steps toward preventing it. Help us share this message and Joel's inspiring image.
Learn more on our Men's Depression and Suicide pages. If you're concerned about a guy in your life, visit our Managing Suicide Risk page.
Joel Robison is a conceptual photographer based out of British Columbia, Canada. See more of Joel's amazing work at joelrobison.com, or follow him on facebook, @boywonderjoel, his Flickr page, and on instagram.
---