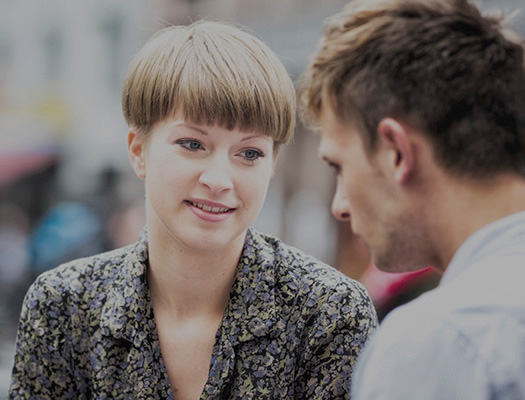 Starting a conversation
If you suspect that a guy in your life may be thinking about suicide, you need to voice your concerns. This can be a challenging talk to have; one that requires courage. Many people falsely presume that discussing suicide will make things worse – this couldn't be further from the truth. If you are concerned, speak up – it could save someone's life.
Watch David's Tips from a Professional Video: Start the Conversation.
Key Points:
Talking to a guy about his darkest thoughts requires privacy and patience.
Be as calm and relaxed as possible.
Be sympathetic and receptive to what he has to say. Sometimes a guy just needs to know that it's OK to talk about things he is struggling with.
Avoid be judgemental, lecturing, or offering to fix his problems.