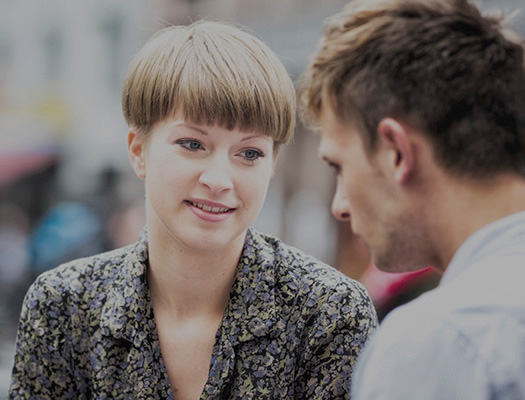 Starting a conversation
If we suspect that a guy in our lives may be thinking about suicide, we need to voice our concerns. This can be a challenging talk to have; one that requires courage. Many people falsely presume that discussing suicide will make things worse – this couldn't be further from the truth. If we are concerned, we need to speak up – it could save someone's life.
Try to also pay particular attention to the words we use when discussing suicide. Many of the terms we use to describe suicide carry harmful connotations which contribute to the shame and silence surrounding suicide and may actually make someone feel worse. By reframing the way we talk about suicide, we can help lessen the stigma around it and reaching out for support.
Key Points:
Talking to a guy about his darkest thoughts requires privacy and patience.
Be as calm and relaxed as possible.
Be empathetic and receptive to what he has to say. Sometimes a guy just needs to know that it's OK to talk about things he is struggling with.
Avoid being judgemental, lecturing, or offering to fix his problems.