Therapists in Guelph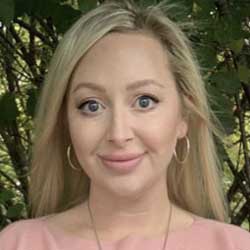 Molly Heffernan
Guelph, Ontario
Molly Heffernan
MSW, University at Buffalo
Years in practice:
7
Offers: Remote Therapy
I utilize a variety of evidence-based and results-driven approaches to address and treat issues like depression, anxiety, and low self-esteem, determined by the best fit for you and your goal.  In addition to offering this level of clinical skill, it is also so important to me to offer warmth, compassion, safety, (humour when appropriate), and genuine investment in your wellbeing.  It would be my honour to walk beside you on this journey.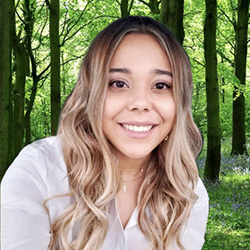 Aikisha Beckwith
Guelph, Ontario
Aikisha Beckwith
BS in Psychology, Neuroscience, and Behaviour (Mental Health Specialization), McMaster University, and MA in Spiritual Care and Psychotherapy, Wilfrid Laurier University/Martin Luther University College, and Ministerial Diploma, Spirit Ministries Training Centre
Years in practice:
11
Offers: Remote Therapy
In my experience, and according to research, the biggest factor in how well therapy works is the client-therapist relationship. That's one reason you can expect me to be genuine, empathetic, positive, and affirming. Also, I don't have a "one size fits all" approach to therapy. Instead, I will work with you to custom-fit a therapy experience based on your unique needs and expressed concerns.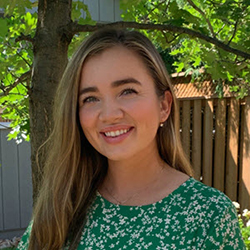 Delaney Hughes
Guelph, Ontario
Delaney Hughes
Master of Arts in Counselling Psychology, Yorkville University
I believe in tailoring our therapeutic process to your unique needs and goals. My approach focuses on helping you become comfortable and confident in your own abilities, while introducing new strategies from evidence-based modalities to help you create a healthier and happier life. I use a variety of humanistic, cognitive-behavioural, dialectical, psychodynamic and mindfulness approaches. I work on an underlying foundation of trust, honesty and compassion, and provide a supportive environment that facilitates growth and healing. I practice through a lens of lived experience with trauma and mental illness. I understand how dark and frightening the difficult times can be, but I also know that it is possible to emerge a stronger, more resilient person.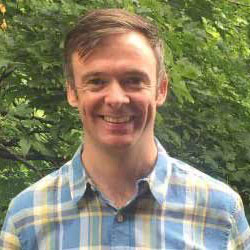 Shane Smyth
Guelph, Ontario
Shane Smyth
MA in Community Work, National University of Ireland, RP, College of Registered Psychotherapists of Ontario
Years in practice:
12
Offers: Remote Therapy
I believe we all have the ability to work through our own struggles when provided with a safe nonjudgemental space to process thoughts, emotions and memories. I aim to provide that space to people as I have benefited from that process myself over the years. I don't believe I'm an expert in anyone else's life but I have expertise in listening, asking questions and helping people tolerate and regulate difficult emotions and thoughts. I have struggled in the past myself and know that a good therapist can make a huge difference, so I strive to be that therapist for others.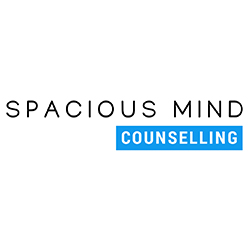 Spacious Mind Counselling
Guelph, Ontario
Spacious Mind Counselling
Number of Therapists:
6
Offers: Remote Therapy, Individual Therapy, Group Therapy
We provide compassionate therapy online and in-person for people that are feeling overwhelmed and would like to explore their past and/or learn new skills to better cope with the present. We can help with: Anger Management, Anxiety Counselling, Bullying Counselling, Childhood Trauma Counselling, Counselling for Adults with Aging Parents, COVID Counselling, Depression Counselling, Family Counselling, Grief, Loss & Bereavement Counselling, Issues Impacting Women, Marriage Counselling, Men's Issues Counselling, New and Young Mothers' Counselling, Pain Counselling, Parenting Counselling / Support, Postpartum Depression Therapy, Relationship Counselling, Sexual Health Counseling / Sex Therapy, Therapy for Stressful Jobs / Work-Related Stress, Trauma Counselling, University Students' Counselling, and more.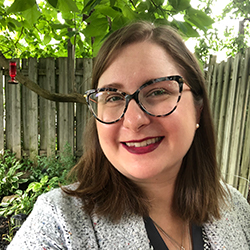 Jane Kraft
Guelph, Ontario
Jane Kraft
MSW, University of Toronto. RSW, Ontario College of Social Workers and Social Service Workers.
Years in practice:
5
Offers: Remote Therapy
I focus on anxiety, issues impacting men, depression, addiction, life changes, relationship issues and grief and bereavement counselling. I am also part of a consultation group on gender, identity and sexuality. I believe we all have many stories to tell. Each story being unique, meaningful and worth telling. Through this process of telling these story-telling, we begin to heal wounds and find ourselves again. The many stories of my life led me through loss, grief, stress and pain but also joy, connection, meaning and love. I aim to provide a safe and non-judgemental space for people to discuss their emotions, thoughts and behaviours, and engage in a plan to create a rich and meaningful life.
Contact
By Phone:
By Email:
Call and request an initial appointment by phone or email. Once you get to your appointment, explain your symptoms and what's going on in your life.
Learn more about talk therapy.
Don't know what to say?
"Hi, I found your website through HeadsUpGuys. I've been dealing with a lot of stress recently and am looking for a therapist to consult with."
"I'm wondering if you are taking new clients? I'm looking for someone to work with to help me get through a rough patch."
Back to our Therapist Directory.
---
For more information on talk therapy, including more ways to find a therapist, virtual/online therapy options, how to make the most of therapy, and how to know if it is working, see: