Caroline Sutton
Toolkit Coordinator, HeadsUpGuys
B.Sc. majoring in Integrated Sciences, UBC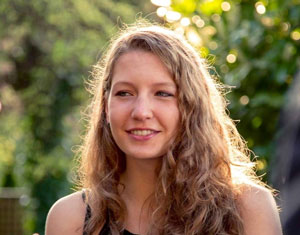 Caroline began advocating for improved mental health through the Mental Health Advocacy Committee of the UBC Science Undergraduate Society, and as a student advisor to the UBC Vice-President Students on the Student Health and Wellbeing Advisory Committee. She has witnessed first-hand the effects of depression on important men in her life and is committed to reducing the stigma associated with reaching out for help.
Caroline helps develop the HeadsUpGuys website and communications. She is also the Project Lead for the Mental Health Research Team at Project Aurora, a Canadian non-profit that aims to accelerate the creation, growth, and impact of youth-led mental health initiatives.
Posts By Caroline Sutton
Published June 09, 2021
High profile men sharing their personal experiences with talk therapy to combat the misconceptions about what professional therapy is really like.
Published February 09, 2021
Negative thoughts cause a lot of stress, and you might not even realize you have them if you're already dealing with depression.
Published January 30, 2021
Being in a close, healthy relationship can also provide another layer of support to help combat stress and depression, improving your mental health.
Published January 30, 2021
It's crucial to prioritize your mental health after a separation or divorce - you don't need to do it alone, reach out to friends and family for support.
Published January 05, 2021
Feeling anxious is pretty common. Fortunately, there are several ways to manage it and get back on track. Here are some tips for men to manage anxiety.