Therapists in Gabriola Island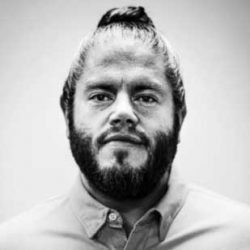 Dr. John Álvarez de Lorenzana
Dr. John Álvarez de Lorenzana
MD, McMaster University and MA, University of British Columbia. Registered Clinical Counsellor (RCC), BC Association of Clinical Counsellors.
Years in practice:
13
Offers: Remote Therapy
I specialize in men's mental health. The majority of my clients are between 18-45 years old, struggling with stress, depression and/or meaninglessness. Many of the men I see are also working through anger, jealousy and relationship issues as well as getting over their ex. What I do differently is go beyond talk therapy and incorporate meditation and yoga practice to help embody the work we do and change behaviour.
Contact
By Phone:
By Email:
Call and request an initial appointment by phone or email. Once you get to your appointment, explain your symptoms and what's going on in your life.
Learn more about talk therapy.
Don't know what to say?
"Hi, I found your website through HeadsUpGuys. I've been dealing with a lot of stress recently and am looking for a therapist to consult with."
"I'm wondering if you are taking new clients? I'm looking for someone to work with to help me get through a rough patch."
Back to our Therapist Directory.
---
For more information on talk therapy, including more ways to find a therapist, virtual/online therapy options, how to make the most of therapy, and how to know if it is working, see: