Therapists in Prince Edward Island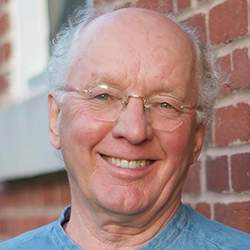 Mr. Robert Davies
Charlottetown, Prince Edward Island
Mr. Robert Davies
MEd in Counselling, Acadia University
Years in practice:
25+
Offers: Remote Therapy
We are all equipped to defeat our depression, anxiety and anger; however sometimes we get 'stuck' and need a counselling therapist to help us get 'unstuck'. It is possible to find self-therapy such as TEAM CBT therapy to help us get 'unstuck'. We need a therapy that we can take home, to take to work with us and into our relationships. We want a therapy with techniques we can apply to gain mastery over our thoughts. We want a therapy to help us push through any beliefs and attitudes that are stopping us from growing. Most of all, we need a therapy to stop the seeemingly endless pain and a therapist that can teach us how. A TEAM CBT therapist in team with you, the client, can do just that.
Charlottetown, Prince Edward Island
Contact Me
Website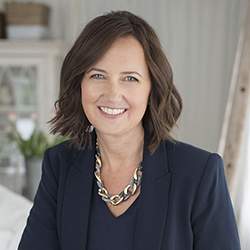 Heidi Sturgeon
REMOTE ACROSS PRINCE EDWARD ISLAND
Heidi Sturgeon
MSW, University of Toronto
Years in practice:
25+
Offers: Remote Therapy
I provide Virtual/Online individual therapy to adults (18+) who are located in the Provinces of Alberta, Ontario, NS, NFLD and PEI. I often work with clients who feel stuck, depressed, anxious and/or irritable and who want to feel better, learn coping strategies and learn how to be their best self in relationships. I also work with clients who have experienced childhood emotional neglect and feel dissatisfied and disconnected from their lives and relationships. I have 24 years of experience and am trained in various approaches of therapy including Cognitive Behavior Therapy, Acceptance and Commitment Therapy, Emotionally Focused Therapy for Individuals as well as Accelerated Resolution Therapy. Remote therapy only.
REMOTE ACROSS PRINCE EDWARD ISLAND
Contact Me
Website
Contact
By Phone:
By Email:
Call and request an initial appointment by phone or email. Once you get to your appointment, explain your symptoms and what's going on in your life.
Learn more about talk therapy.
Don't know what to say?
"Hi, I found your website through HeadsUpGuys. I've been dealing with a lot of stress recently and am looking for a therapist to consult with."
"I'm wondering if you are taking new clients? I'm looking for someone to work with to help me get through a rough patch."
Back to our Therapist Directory.
---
For more information on talk therapy, including more ways to find a therapist, virtual/online therapy options, how to make the most of therapy, and how to know if it is working, see: