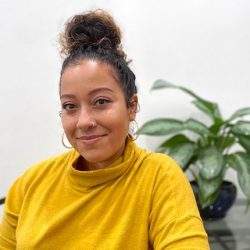 Monica Gavilanes
New York, New York
Monica Gavilanes
MSW, Stony Brook University. LMSW, NY State Education Dept.
Years in practice:
8
Offers: Remote Therapy
I have a blended approach with my clients pulling from psychoanalytic, trauma-informed, cognitive behavioral, DBT, and somatic modalities. Additionally, I take a client-centered approach ensuring that I am conceptualizing the client holistically and learning what styles would benefit them best while holding the therapeutic relationship in high regard. I work with adult 18+ and teens and focus on issues of childhood trauma, anxiety, depression, ADHD/ADD, relationship issues, substance abuse, lack of motivation, and self-esteem.
New York, New York
Contact Me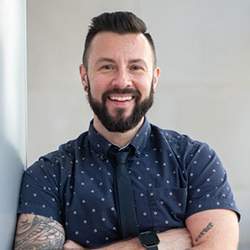 Dr. Kelly Wise
New York, New York
Dr. Kelly Wise
MSW, Smith College, MEd and PhD in Human Sexuality, Widener University
Years in practice:
18
Offers: Remote Therapy
Sex, sexuality, and intimacy are concepts that we spend a lot of time pondering, but have few places or people in our lives where these topics are acceptable to bring up. The truth is everyone has sexual and intimacy concerns, but society doesn't help us sort this stuff out. Messages about sex are everywhere in advertising, but real honest sex education is lacking. This leaves us to feel that we are isolated and alone. This can cause inner turmoil for people, and I want to create a safe environment where people can discuss their desires, fears, dreams, and beliefs about themselves. I believe that personal growth and self reflection come from support, guidance, and nurturance.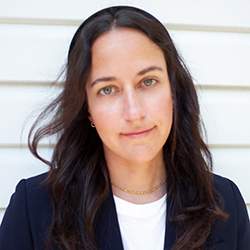 Dr. Simay Gokbayrak
New York, New York
Dr. Simay Gokbayrak
PhD in Clinical Psychology, University of Rhode Island
Years in practice:
5
Offers: Remote Therapy
I provide science-informed therapy for men. I am committed to helping you gain clarity about what is a valued life to you and manage the things that are getting in the way of that life you want to live and the person you want to be.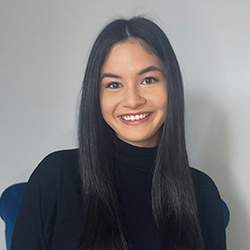 Natalie Capano
New York, New York
Natalie Capano
MS in Clinical Mental Health Counseling (Qualifying), Duquesne University
Years in practice:
3
Offers: Remote Therapy
I work with people experiencing anxiety, burnout, stress, depression and relationship issues – all classic signs of the "quarter life crisis," usually starting in the early 30s for men. My approach to therapy is unique to each client and blended with a variety of interventions. I teach skills to help manage anxiety and depression while also facilitating deeper processing to get to the root of recurring problems. I believe therapy is for everyone and I will create a safe space for you to feel seen and heard while honoring your identities and lived experiences.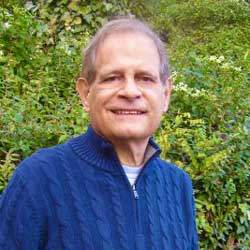 Mr. Steven Herbst
New York, New York
Mr. Steven Herbst
MSW, Fordham Graduate School of Social Service. LMSW, State Education Dept. and CASAC-2, NY State Office of Addiction Services and Supports.
Years in practice:
13
Offers: Remote Therapy
Steve brings over 11 years of experience providing psychotherapy and bio/psycho-education in mental health clinics and substance abuse treatment centers. Steve has vast experience providing treatment to individuals of all ethnicities, sexual orientations, and socio-economic backgrounds. He has worked with individuals ranging in age from their late teens to geriatrics dealing with a wide array of mental health challenges including depression, anxiety, adjustment issues, agoraphobia, self-esteem, interpersonal relationships, and post-traumatic stress disorder.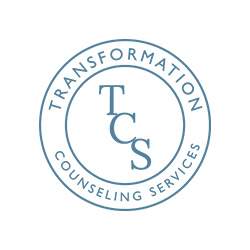 Transformation Counseling Services
REMOTE ACROSS NEW YORK
Transformation Counseling Services
Number of Therapists:
10
Offers: Remote Therapy, Individual Therapy, Group Therapy
Transformation Counseling Services, LLC is an online health practice whose mission is to provide affordable and accessible culturally responsive counseling to individuals from historically marginalized communities. Our therapists understand the critical need for decolonized counseling spaces and access to providers from diverse cultural backgrounds.
REMOTE ACROSS NEW YORK
Contact Us
Website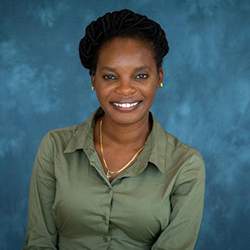 Dr. Anica Mulzac
New York, New York
Dr. Anica Mulzac
PsyD, Regent University
Years in practice:
11
Offers: Remote Therapy
Dr. Anica adopts a collaborative clinical approach to treatment, grounded in the belief that you are the expert on you, integrating Cognitive Behavioral Therapy (CBT), Family Systems Theory, Racial History, Trauma Informed Lens, and Interpersonal Theory infused with the strengths-based principles of Positive Psychology and the centering techniques of Dialectical Behavioral Therapy (DBT) and Mindfulness.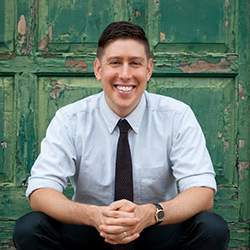 Jeremy Ortman
New York, New York
Jeremy Ortman
MA in Counseling Psychology, Teacher's College, Columbia University
Years in practice:
15
Offers: Remote Therapy
My approach to counseling is informed by multiple schools of thought including Psychodynamic Therapy, Cognitive Behavioral Therapy, Attachment Theory, and Relational Psychotherapy. Integrating these philosophies enhances my ability to adapt to the unique needs of each individual, family, or group that I work with. My style is interactive, practical, and infused with sensitivity and a sense of humor.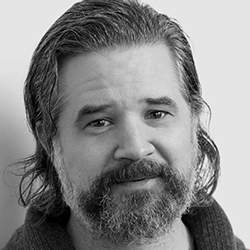 Christopher Lashomb
New York, New York
Christopher Lashomb
MSW, Hunter College's Silberman School of Social Work
Years in practice:
12
Offers: Remote Therapy
My practice is deeply empathetic and intuitive, utilizes unique life experience and is rooted in the psychodynamic and attachment theory modalities. I also apply trauma-informed care, CBT, and other evidence-based practices, which allows clients to see real and actual positive changes in their lives. For me, process and progress go hand in hand.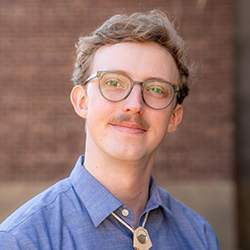 Evan Moore
New York, New York
Evan Moore
MA in Counseling for Mental Health and Wellness, New York University, Steinhardt
Years in practice:
1
Offers: Remote Therapy
As the world becomes more complicated day by day, maintaining presence and a sense of self is more important than ever. If you are looking to find renewed purpose in life and stronger connections with the loved ones in your life, schedule a phone consult with me.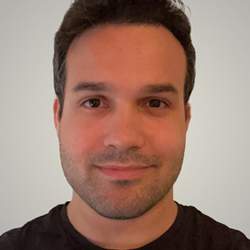 Peter Paul
New York, New York
Peter Paul
MSW, Fordham University. LMSW, New York State Education Department
Years in practice:
2
Offers: Remote Therapy
Asking for help can be a tremendously difficult task and you have already taken a great step in your own healing process. Whether you are dealing with anxiety, depression, stress, existential questions, relationship issues or other obstacles life might throw your way, we can define what therapy should look and feel like for you. My approach to therapy relational, person-centered, and exploratory. Treatment may include CBT and mindfulness exercises as tools to improve self-awareness and grounding in the present moment. Examining the relationship between your thoughts, emotions and behavioral patterns will help guide our work together in order to cultivate healing change.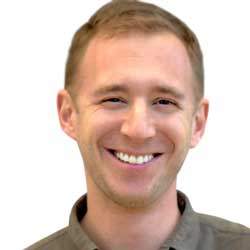 Adam Kaufman
New York, New York
Adam Kaufman
MSW, New York University. LCSW, New York State Office of the Professions
Years in practice:
15
Offers: Remote Therapy
I HELP MILLENNIAL AND GEN X PROFESSIONALS CONSCIOUSLY GET WHAT THEY WANT (IN LIFE AND RELATIONSHIPS). Life is overwhelming. Between work, relationships, and technology calling for your attention at every moment, it's extremely difficult to remain calm and grounded. We can lose our sense of purpose and passion.
Unlike other therapists who merely sit and listen, I take an active and engaged approach. You may find yourself in a guided meditation or a role-play exercise. There may be optional homework assignments. We'll tune into exactly what you need. I'm here to support you to find your unique, confident voice.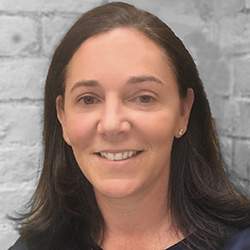 Evelyn Solomon
REMOTE ACROSS NEW YORK
Evelyn Solomon
MSW, New York University
Years in practice:
23
Offers: Remote Therapy
In my 20+ years of experience, I believe in holistic, healing therapy, where there is no "typical treatment" for a "typical person." So instead, I integrate a strength-based approach, incorporating Trauma-Focused CBT, Mindfulness Training, and Somatic Experiencing, all while incorporating my multicultural, international lens.
I have an extensive trauma therapy background, including sexual trauma and assault and psychological first aid. My specialties include mentoring through life transitions, personal growth, self-esteem, men's mental health, and Post-Traumatic Stress Disorder (PTSD). Most importantly, I have dedicated my profession to cultivating a mindful, intentional life.
REMOTE ACROSS NEW YORK
Contact Me
Website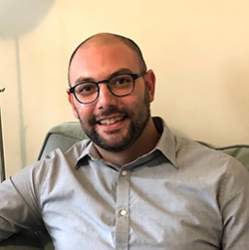 Sam Steinbock
New York, New York
Sam Steinbock
MSW, Silberman School of Social Work at Hunter College
Years in practice:
4
Offers: Remote Therapy
I welcome adolescents and adults who are experiencing mental health issues such as anxiety, depression, mood instability, and trauma. I am particularly attuned to the difficulties men face in understanding, experiencing, and expressing our emotions. I approach my work with compassion and warmth, along with deep respect for each individual's experience and identities. I primarily use relational and psychodynamic modalities. This means I place an emphasis on the therapeutic relationship, and collaborate with my clients to identify, explore, and change relationship and behavior patterns. I believe a therapist can be a "friendly mirror," gently guiding us to see and accept all parts of ourselves.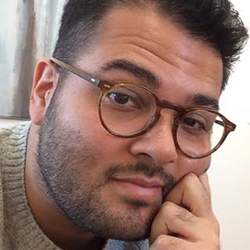 Diego Muñoz
New York, New York
Diego Muñoz
MA in Counseling for Mental Health & Wellness, New York University
Years in practice:
8
Offers: Remote Therapy
Quite simply, psychotherapy is about conversations. The conversations we have with ourselves and with others. We often try so many different tactics to live happier more fulfilling lives, and we come to realize that it isn't always enough. A therapeutic conversation is based on an open and genuine collaboration between client and therapist; a relationship built on trust, honesty, and understanding. As the foundation for good therapeutic work, it's essential to feel comfortable and cared for. I hope to provide this conversation.
Contact
By Phone:
By Email:
Call and request an initial appointment by phone or email. Once you get to your appointment, explain your symptoms and what's going on in your life.
Learn more about talk therapy.
Don't know what to say?
"Hi, I found your website through HeadsUpGuys. I've been dealing with a lot of stress recently and am looking for a therapist to consult with."
"I'm wondering if you are taking new clients? I'm looking for someone to work with to help me get through a rough patch."
Back to our Therapist Directory.
---
For more information on talk therapy, including more ways to find a therapist, virtual/online therapy options, how to make the most of therapy, and how to know if it is working, see: