Therapists in Louisiana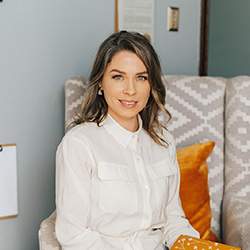 Victoria Makaryan
Metairie, Louisiana
Victoria Makaryan
Master's in Counseling Education, University of New Orleans
Years in practice:
6
Offers: Remote Therapy
Has fighting with anxiety, planning your day around triggers, or feeling distracted become a part of your everyday life? Trauma doesn't always go away when it's over and sometimes it interferes with your life, relationships, and overall health. It can be difficult to keep moving forward, especially when you have frequent symptoms. Let's work together to find practical solutions for you and relief from symptoms related to depression, anxiety, trauma/PTSD, dissociation, childhood trauma, overcoming emotional abuse, or difficulties coping with complicated grief or major life changes.
My training in various methods, including EMDR & Internal Family Systems, means we can find the one that works best for you.
Metairie, Louisiana
Contact Me
Website
Contact
By Phone:
By Email:
Call and request an initial appointment by phone or email. Once you get to your appointment, explain your symptoms and what's going on in your life.
Learn more about talk therapy.
Don't know what to say?
"Hi, I found your website through HeadsUpGuys. I've been dealing with a lot of stress recently and am looking for a therapist to consult with."
"I'm wondering if you are taking new clients? I'm looking for someone to work with to help me get through a rough patch."
Back to our Therapist Directory.
---
For more information on talk therapy, including more ways to find a therapist, virtual/online therapy options, how to make the most of therapy, and how to know if it is working, see: