Therapists in Kentucky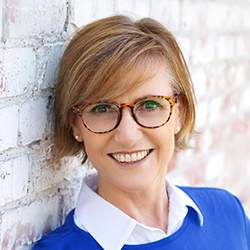 Janna Donovan
Louisville, Kentucky
Janna Donovan
Master of Education in Counseling Psychology, University of Louisville
Years in practice:
9
Offers: Remote Therapy
I've geared my practice to welcome men, with an emphasis on work stress, relationships and results. I help clients learn about their own stress-perpetuating beliefs and habits, not merely remind them about self-care. This is my ninth year as a professional counselor. Prior to that I was a successful business manager for 20 years. My clients talk to me about their pain, fear and humiliation. They also talk about the toll that expectations and over-worry have taken on their lives and relationships. I engage male clients who are 15 TIMES more likely than females to complete suicide because of workplace issues. And, as you may know, men are less likely to seek care, report symptoms, be diagnosed. I help my clients feel valued, not toxic. :o)
Louisville, Kentucky
Contact Me
Website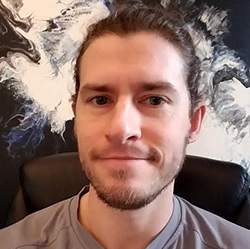 Derek Stegner
Louisville, Kentucky
Derek Stegner
MS in Clinical Mental Health Counseling, Northern Kentucky University
Years in practice:
7
Offers: Remote Therapy
I have many years of experience working with early childhood trauma and severe, persistent mental illness, varying from ages of 5 years to 70+. My goal is to empower and advocate for positive change within you, as the individual, and the system as a whole. The place that we will create together is a safe and judgment-free space. I work through an Existential foundation, to help those I work with seek meaning and purpose, with skills built from experience with Dialectical Behavior Therapy, Solution-Focused Brief Therapy, and Cognitive Behavior Therapy, all within the context of a trauma-informed approach. What is most important to me is building a strong, therapeutic relationship built upon a base of authenticity, respect, and trust.
Louisville, Kentucky
Contact Me
Website
Contact
By Phone:
By Email:
Call and request an initial appointment by phone or email. Once you get to your appointment, explain your symptoms and what's going on in your life.
Learn more about talk therapy.
Don't know what to say?
"Hi, I found your website through HeadsUpGuys. I've been dealing with a lot of stress recently and am looking for a therapist to consult with."
"I'm wondering if you are taking new clients? I'm looking for someone to work with to help me get through a rough patch."
Back to our Therapist Directory.
---
For more information on talk therapy, including more ways to find a therapist, virtual/online therapy options, how to make the most of therapy, and how to know if it is working, see: