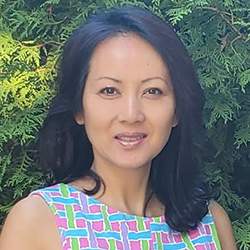 Dr. Syb Pongracic
Atlanta, Georgia
Dr. Syb Pongracic
PhD in Clinical Psychology, Ryerson University
Years in practice:
12
Offers: Remote Therapy
Dr. Pongracic has worked with men from all walks of life to cope with depression, anxiety, trauma, relationship problems, and workplace injuries. Dr. Syb Pongracic specializes in assessing mental illness to provide effective and evidence-based psychotherapy using a variety of interventions from different schools of psychotherapy (e.g., Cognitive Behavioural Therapy, Dialectical Behaviour Therapy, applications of polyvagal theory, Internal Family Systems, Eye movement desensitization reprocessing therapy; EMDR). She is warm, caring, and non-judgmental. She does not apply a "one-fits-all" approach to therapy. Rather, she takes the time to get to know you to make informed recommendations that fit your personality and style.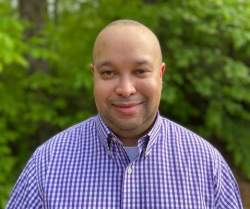 Samuel Jones
Athens, Georgia
Samuel Jones
MSW, University of Georgia
Years in practice:
9
Offers: Remote Therapy
My passion is in helping men identify and make the changes that lead to meaning and satisfaction in their lives. I believe that you are the expert on your life, and my role is to provide encouragement, support and guidance on your journey of growth and healing. My approach is based on Acceptance and Commitment Therapy, as well as other behavioral approaches that incorporate mindfulness, acceptance and compassion.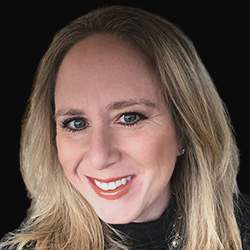 Pamela Madsen
Atlanta, Georgia
Pamela Madsen
MS in Clinical Mental Health Counseling, Fort Hays State University
Years in practice:
4
Offers: Remote Therapy
I specialize in working with overachievers that have found traditional success in the workplace but don't feel satisfied with themselves or their relationships. You may be struggling with addictions or relationship distress, feelings of isolation, or feeling disconnected from others. Together, we will sort through the things that are preventing you from feeling the joy and satisfaction you deserve.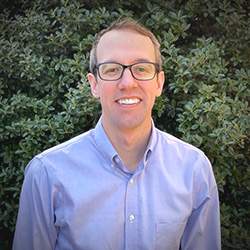 Dr. Scot Seitz
Atlanta, Georgia
Dr. Scot Seitz
PhD in Clinical and Community Psychology, Georgia State University
Years in practice:
8
Offers: Remote Therapy
Many of my clients have difficulties related to depression, anxiety, work/life balance, and past trauma that get in the way of enjoying life and thriving to their fullest potential. I will work collaboratively with you to develop goals for therapy and a plan to attain those goals. I provide a tailored therapy experience by utilizing a variety of evidence-based approaches, including CBT, Acceptance and Commitment Therapy (ACT), Dialectical Behavior Therapy (DBT), Emotion-Focused Couples Therapy, and the Gottman Method. Please feel free to call me for a free phone consultation.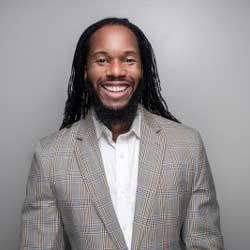 Dr. Vince Allen
Atlanta, Georgia
Dr. Vince Allen
PhD in Clinical Psychology, University of California, Los Angeles
Years in practice:
13
Offers: Remote Therapy
My approach to therapy is simple; I am committed to the mental health, emotional well-being and general wellness of Black men. This understanding coupled with my formal training and life experience arms me with the unique ability to meet you where you are on your mental health journey and help navigate you toward your desired goals. If you are a Black man seeking a therapist who invites you to come just as you are, values the diversity of your unique experience and will challenge you to become your full authentic self, then contact me today to begin your journey.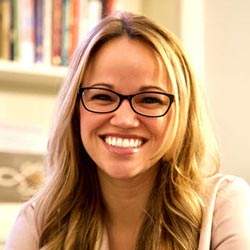 Mikela Hallmark
Atlanta, Georgia
Mikela Hallmark
MS in Counseling, Carson Newman University. LPC, GA Board of Prof. Counselors, Social Workers, and Marriage & Family Therapists and LMHC, Florida Department of Health.
Years in practice:
12
Offers: Remote Therapy
Mikela loves working with high achievers who struggle with stress or anxiety related to work, home, and relationships. She is trained in EMDR, Gottman Method (level 3) and more, and loves helping people find healing and calm despite the demands of life.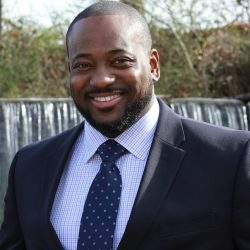 Dr. Jason Branch
Atlanta, Georgia
Dr. Jason Branch
PhD, Auburn University
Years in practice:
13
Offers: Remote Therapy
Welcome to therapy! In order to create healthy change and live life on our own terms, we must become comfortable being uncomfortable. I want to assist you on your journey to create and maintain balance and overcome lived experiences to find peace and clarity. We all face challenges in life. With my assistance, you can work towards overcoming these challenges to live the life you deserve. I provide a safe space to uncover your concerns and find some light at the end of the tunnel. You get one life, so let's make the best out of the life we have!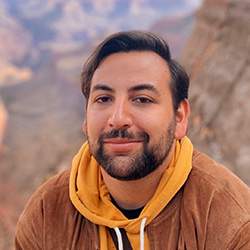 Franco Bejarano
Atlanta, Georgia
Franco Bejarano
MSW, University of Georgia
Years in practice:
7
Offers: Remote Therapy
As a psychotherapist, I help people create a safe space whereby building a relationship, unraveling issues, demystifying oneself, voicing hopes and dreams, and developing wisdom and insight, one can emerge from (and exist in) the forest that is life with a deeper understanding of how to navigate oneself and the world around us. It is my philosophy that great psychotherapy not only addresses the issues on the table, but also guides one towards greater overall life fulfillment.
By developing together the skills of psychological flexibility, I aim to equip you with the skills to successfully endure future hardships on your own in an imperfect world where negative experiences and events are outside of our control.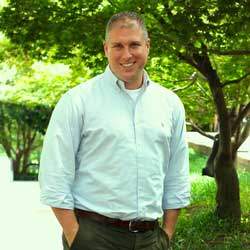 Dr. Drew Adelman
Atlanta, Georgia
Dr. Drew Adelman
PhD in Counseling Psychology, University of Texas at Austin
Years in practice:
10
Offers: Remote Therapy
I'm committed to providing a safe and affirming environment where you can process your feelings, no matter how difficult or uncomfortable. I'm not the kind of psychologist who sits silently and nods while you do all the work. I'm an active therapist and work collaboratively to help you increase self-awareness and identify a healthier path. I draw on different theoretical approaches to adapt my work to your needs but work primarily from a relational psychodynamic perspective. I work to provide services that are culturally sensitive, create an atmosphere of acceptance, and provide culturally relevant services unique to your needs.
Contact
By Phone:
By Email:
Call and request an initial appointment by phone or email. Once you get to your appointment, explain your symptoms and what's going on in your life.
Learn more about talk therapy.
Don't know what to say?
"Hi, I found your website through HeadsUpGuys. I've been dealing with a lot of stress recently and am looking for a therapist to consult with."
"I'm wondering if you are taking new clients? I'm looking for someone to work with to help me get through a rough patch."
Back to our Therapist Directory.
---
For more information on talk therapy, including more ways to find a therapist, virtual/online therapy options, how to make the most of therapy, and how to know if it is working, see: