Therapists in Burlington On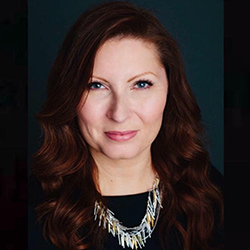 Ms Suzanne Raitt
Burlington, Ontario
Ms Suzanne Raitt
MACP, Yorkville University
Years in practice:
2
Offers: Remote Therapy
It can be daunting attending therapy for the first time and talking about personal issues. Your relationship with your therapist is the most important factor in your success; you need to feel a connection in terms of communication, trust, comfort and safety during your sessions. I therefore offer a complimentary, no-obligation call so we can chat with no expectations or pressure. You do not fit in a pre-made mould and neither should your therapy. As such, I implement a blended therapeutic approach which is client-centered; this means you are in the driver's seat at all times. I work only with proven, evidence-based approaches including Emotionally Focused Therapy (EFT), Cognitive Behavioural Therapy (CBT) & Solution Focused Therapy (SFT).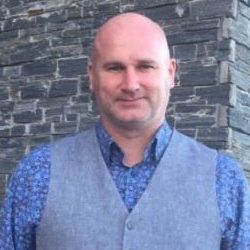 Mr. Chris Martin
Burlington, Ontario
Mr. Chris Martin
MACP, Yorkville University
Years in practice:
3
Offers: Remote Therapy
I have a strong background focusing on healthy relationships. This includes a focus on anger, conflict and reducing abuse. Furthermore, this work is complemented by significant experience working on issues of anxiety and depression, with much of my work predominantly done with men and young adult men.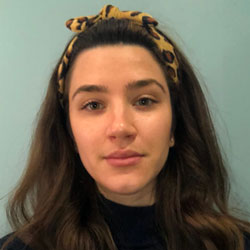 Ms. Jessica Armstrong
Burlington, Ontario
Ms. Jessica Armstrong
MA in Counseling Psychology, Yorkville University
Years in practice:
4
Offers: Remote Therapy
I believe that we all have the capacity to heal and process through emotional pain, however, I also acknowledge that sometimes we lose touch with our innate resources and safe connections. My role as a therapist is to provide space for clients in an empathic, non-judgemental, and curious manner in order to aid in their self-discovery. I work from a client-centred approach such that the client leads each session, while I provide reflection, feedback, and space for them to process and safely explore all parts of themselves. I incorporate components of Mindfulness-Based Cognitive Therapy, Emotion-Focused Therapy, and Acceptance and Commitment Therapy.
Contact
By Phone:
By Email:
Call and request an initial appointment by phone or email. Once you get to your appointment, explain your symptoms and what's going on in your life.
Learn more about talk therapy.
Don't know what to say?
"Hi, I found your website through HeadsUpGuys. I've been dealing with a lot of stress recently and am looking for a therapist to consult with."
"I'm wondering if you are taking new clients? I'm looking for someone to work with to help me get through a rough patch."
Back to our Therapist Directory.
---
For more information on talk therapy, including more ways to find a therapist, virtual/online therapy options, how to make the most of therapy, and how to know if it is working, see: