Therapists in Virginia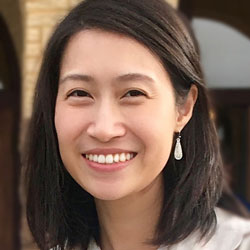 Chia-Hua Lu
Chantilly, Virginia
Chia-Hua Lu
MA in Art Therapy, The George Washington University. ATR-BC, Art Therapy Credentials Board Inc. and Licensed Resident in Counseling, Virginia Board of Counselling.
Years in practice:
8
Offers: Remote Therapy
I thrive to create a space that is safe and nonjudgmental for clients as they discover their genuine selves and create goals for being present with their loved ones. Registered as a board-certified Art Therapist (ATR-BC), I believe that creativity and art-making help to communicate, explore, and connect within one's self and with their environment. I also specialized in individuals who have experienced trauma, including but not limited to interpersonal trauma, significant losses, and PTSD. Remote therapy only.
Chantilly, Virginia
Contact Me
Website
Contact
By Phone:
By Email:
Call and request an initial appointment by phone or email. Once you get to your appointment, explain your symptoms and what's going on in your life.
Learn more about talk therapy.
Don't know what to say?
"Hi, I found your website through HeadsUpGuys. I've been dealing with a lot of stress recently and am looking for a therapist to consult with."
"I'm wondering if you are taking new clients? I'm looking for someone to work with to help me get through a rough patch."
Back to our Therapist Directory.
---
For more information on talk therapy, including more ways to find a therapist, virtual/online therapy options, how to make the most of therapy, and how to know if it is working, see: