Therapists in Victoria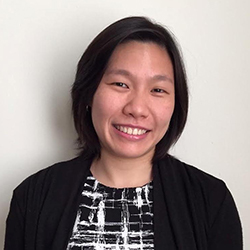 Dr. Lilian Koh
Remote Across Australia
Dr. Lilian Koh
Master in Psychology (Clinical), University of South Australia and PhD in Psychology, Deakin University
Years in practice:
12
Offers: Remote Therapy
Lilian is a clinical psychologist with over a decade of experience working in community, private and government sectors both locally and internationally. She provides a relaxed and non-judgmental space and believes that therapy should be a collaborative process which is individualized depending on the client's concerns. She is experienced working with anxiety disorders, depression, PTSD, anger management, addictions, as well as offending behaviors. When not in the office, Lilian is passionate about sports, particularly martial arts, and does Brazilian jiu jitsu and Muay Thai. Remote sessions only.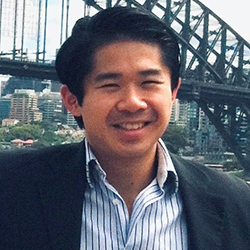 Mr Jon Chan
Remote Across Australia
Mr Jon Chan
Bachelor of Arts in Psychology (Hons) and Bachelor of Business Management and Master of Sport and Exercise Psychology, University of Queensland
Years in practice:
14
Offers: Remote Therapy
Jon thrives on seeing those he works with take control of their destiny. His passion for bringing out the best in others has taken him around the globe. Including the Asia-Pacific, Russia, North America and remote Australia – assisting and supporting workforce engagement, team cohesion and well-being. Jon's industry knowledge includes Professional Services, Healthcare, Mining, Construction, Aviation, Utilities, Tourism, Education, Media, Sport and more. He has extensive experience dealing with those in FIFO (Fly In Fly Out) roles. Areas of focus within Jon's work have included mindfulness, mental toughness, resilience, functional coping and personal identity. A fan of food, Jon also enjoys investing and real estate renos.
Remote Across Australia
Contact Me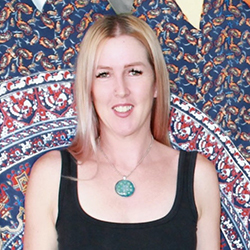 Ms Maryanne Eve
Melbourne, Victoria
Ms Maryanne Eve
BSW, La Trobe University
Years in practice:
17
Offers: Remote Therapy
Mindful Life Wellness is a Mental Health and Wellness Clinic. Servicing the communities of Doreen, Mernda, South Morang, Yarrambat, Whittlesea, Diamond Creek and surrounds. Owner and Director Maryanne Eve, Accredited Mental Health Social Worker and Mindfulness Educator brings to you a range of Mental Health Support Services and Programs for adults and children including: Mental Health Counselling, Adult Mindfulness Program, Kids Mindfulness Program, Calm Teens Program, Kids Mindfulness Train the Trainer, Divine Feminine Retreat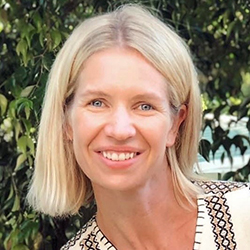 Ms Kelly Tomlinson
Remote Across Australia
Ms Kelly Tomlinson
BAin Psychology (Hons), Murdoch University
Years in practice:
13
Offers: Remote Therapy
Kelly's genuine approach ensures every person she sees is provided with holistic, tailored support within a relaxed, non-judgemental environment. With over a decade of combined experience in military, clinical and sports psychology sectors, Kelly's definition of success is intertwined with both professional and personal pursuits. Currently she is in the midst of the 'joys and chaos' of raising a young family. During the course of her career, Kelly has sought out a diverse range of professional opportunities, including international engagements that have provided a broad framework of lessons and perspectives she's shared and utilised to assist others. Her interests include interior design, travel, photography and coffee.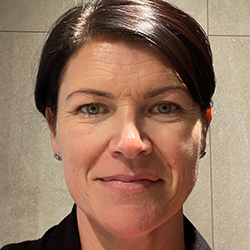 Ms Cas Taylor-Skinner
Remote Across Australia
Ms Cas Taylor-Skinner
Bachelor of Social Science in Psychology & Criminology and PGDip in Forensic Psychology, University of Western Sydney
Years in practice:
19
Offers: Remote Therapy
Cas has a passion for Men's Mental Health, having spent the majority of her career working with Men from all walks of life. She has extensive experience working in the NSW Justice system, which is bookended by her work in community Mental Health in rural and remote areas of NSW. Having worked with Men on both sides of law, in rural and urban communities, and raising her two boys, Cas is passionate about continuing to break down the barriers that Men sometimes experience when it comes to seeking help to improve their Mental Health and wellbeing. She also has a special interest in supporting Men and Women impacted by breast cancer as she beat this disease herself. She loves walking, travel and aerial circus.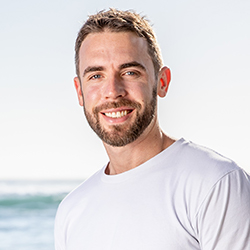 Mr Luke Foster
Remote Across Australia
Mr Luke Foster
Bachelor of Psychology (Hons), Southern Cross University and Master of Business, University of New South Wales
Years in practice:
13
Offers: Remote Therapy
Down-to-earth, approachable, and 'a bloody good bloke' is the best way to describe Luke. His experience includes working as an accomplished Psychologist in military, national and global organisations, he has extensive experience working with men in predominantly male environments. Luke also works as the lead facilitator for LIVIN, a mental health charity, delivering mental health awareness and stigma reduction education initiatives for schools, sporting clubs, local communities and workplaces. Passionate about philanthropy, travel, visual arts, exercise and sport (especially his team the Bombers), Luke is highly regarded professionally for his 'on-the-level' conversational and very relatable therapeutic approach.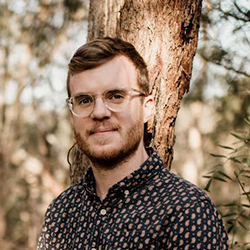 Julian Nolan
Melbourne, Victoria
Julian Nolan
MPsych (Clinical), Deakin University
Years in practice:
3
Offers: Remote Therapy
i have a strong passion for building collaborative, genuine, and honest therapeutic relationships with my clients. i also welcome this same approach back from my clients. i enjoy working with people with a range of issues, including: depression, anxiety, drug and alcohol addiction, relationship issues, and anger management. i see individuals and families for brief and moderate to long-term therapy, practising a range of therapies including: Cognitive Behaviour Therapy, Acceptance & Commitment Therapy, Dialectical Behaviour Therapy, Schema Therapy, and Existential Psychotherapy. i welcome and provides a safe space for people from the LGBTIQA+ community, and am sex-positive.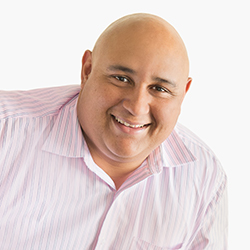 Mr Garrick Chatterjee
Remote Across Australia
Mr Garrick Chatterjee
BA in Psychology, Griffith University and Bachelor of Social Science in Psychology (Hons), Bond University and Master of Human Resource Management, Griffith University
Years in practice:
14
Offers: Remote Therapy
Garrick has worked in a range of fields including corporate, clinical, government and non-profit environments both locally and globally. He began his career supporting people with complex lived experiences of Mental Health within the community, before moving into occupational rehabilitation and then corporations, providing performance coaching and well-being support. When not with Mantle Garrick also provides clinical and critical incident support and services as required. He is also enrolled in a Master in Organisational Psychology currently (completing 2023). Originally from Africa, he was a keen Rugby player in a previous life. Garrick remains a passionate footy fan and, when not in the stands, loves to cook.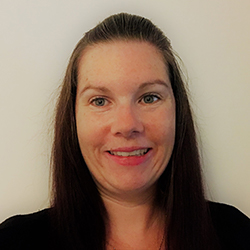 Dr. Rachael Proctor
Remote Across Australia
Dr. Rachael Proctor
Bachelor of Science in Psychology (Hons) and PhD in Clinical Psychology, University of Queensland
Years in practice:
16
Offers: Remote Therapy
Rachael is passionate about helping others with their challenges and has held a diverse range of roles across health, policing, education and the military. Her deep experience ranges from assisting executive level leaders, right through to helping individuals improve their relationships and live their best lives at home, work and in the community. Her doctoral research focused on treating Post Traumatic Stress Disorder and chronic pain following injury and is highly regarded in this area. A committed continuous learner, Rachael enjoys reading, absorbing and putting into practice the latest evidence-based strategies with her clients. When she's not working, Rachael places real emphasis on family time.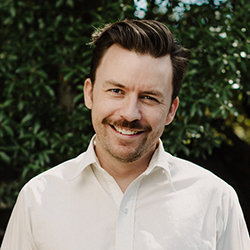 Mr. Matthew Austin
Abbotsford, Victoria
Mr. Matthew Austin
Bachelor of Social Work, University of South Australia and Advanced Diploma of Gestalt Psychotherapy, Gestalt Therapy Australia
Years in practice:
11
Offers: Remote Therapy
Caring & non-judgemental counselling for LGBTQIA+ folk. You may have been feeling bad about yourself and have noticed that you have been acting in inauthentic ways. Perhaps you are worried others won't accept the real you. It's been difficult to share your self-critical thoughts with others. I help LGBTQIA+ folk with non-judgmental and caring space to explore and better understand their distress. By creating a safe space between us we can begin to understand how feelings of shame have been shaped by trauma in relationships. Through increased self-understanding, you can connect with a kinder version of yourself and get clear about where you hustle for self-worth and connection.
Abbotsford, Victoria
Contact Me
Website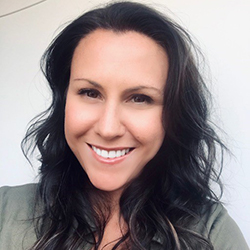 Ms Shelley Miles
Remote Across Australia
Ms Shelley Miles
Bachelor of Psychology and PGDip in Psychology, Queensland University of Technology
Years in practice:
18
Offers: Remote Therapy
Shelley began her psychology career working with children and families experiencing a range of pressures. She has worked across a broad range of environments including health, education, non-government, corporate and sport, along with the predominantly male industries of mining, construction, utilities, transport, law and finance. A specialist in the area of trauma, Shelley has provided critical incident support to corporate firms in events such as accidental deaths and injuries, as well as stressful occurrences such as organisational redundancies, restructures, change and uncertainty, aggression and conflict. She cares deeply about helping people maintain their health and wellbeing in all aspects of their life.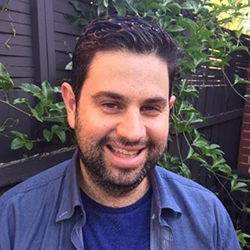 Roee Kohn
Chadstone, Victoria
Roee Kohn
BA in Psychology and BSW, Monash University. AMHSW, the Australian Association of Social Workers
Years in practice:
14
Offers: Remote Therapy
My approach is to LISTEN EMPOWER GUIDE, based on the 'teach a person how to fish' idea, I share strategies, tips and tools so that the client can better manage anxiety, stress and depression. My main counselling modality is strengths based counselling helping people learn to love themselves more, improve their self esteem and uncomplicate life's challenges. I'm ultimately here to empower you and equip you with the tools for meaningful, long-term fulfilment. There's no judgement and no jargon – just simple, compassionate and practical assistance tailored to you and your life goals.
Chadstone, Victoria
Contact Me
Website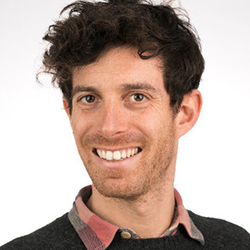 Mr. Jeremy Neumann
Melbourne, Victoria
Mr. Jeremy Neumann
Post Grad Dip Psychology, Melbourne University and MSW, the Royal Melbourne Institute of Technology
Years in practice:
8
Offers: Remote Therapy
Jeremy has a breadth of clinical experience across both the public and the private sectors and has a clinical interest working with people through anxiety, life transitions, identity and depression. He currently works part time as a senior clinician at headspace and is the director & principal clinician of Humans Being Counselling. He has a strong grounding in cognitive and mindfulness based approaches and incorporates the ideals of everyday mindfulness into his practice. Jeremy's professional yet relaxed interpersonal style creates a welcoming and engaging space for clinical exploration, goal setting and insight development.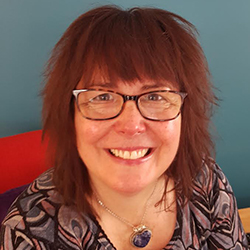 Ms. Janelle Wilson
Melbourne, Victoria
Ms. Janelle Wilson
BSW, University of Melbourne
Years in practice:
29
Offers: Remote Therapy
I have extensive experience working with individuals and couples. I aim to help people to identify and change unhelpful thought patterns to improve their ways of relating with self and others. I make use of mindfulness, body awareness, emotion focused therapy and self compassion.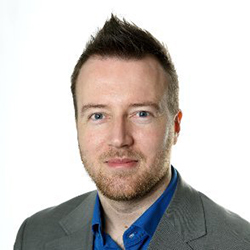 Mr Greg Prescott
Remote Across Australia
Mr Greg Prescott
Bachelor of Science in Psychology and PGDip in Psychology and Master of Counselling Psychology, Macquarie University
Years in practice:
13
Offers: Remote Therapy
Greg's expertise is diverse, having worked with major corporates, in first responder emergencies, & in defence & government environments. From executives to emergency personnel, he has deep experience working with men at some of their most challenging life moments. He has worked with major incident responses in Australia & overseas. From these events, Greg has developed a passion & understanding for helping others through countless crises & life changes, assisting them to be their best at home & at work. Greg favours practical strategies to get quick improvements, before digging into further issues if required. A father of two, he thrives on being a Dad, & enjoys great food & wine.
Contact
By Phone:
By Email:
Call and request an initial appointment by phone or email. Once you get to your appointment, explain your symptoms and what's going on in your life.
Learn more about talk therapy.
Don't know what to say?
"Hi, I found your website through HeadsUpGuys. I've been dealing with a lot of stress recently and am looking for a therapist to consult with."
"I'm wondering if you are taking new clients? I'm looking for someone to work with to help me get through a rough patch."
Back to our Therapist Directory.
---
For more information on talk therapy, including more ways to find a therapist, virtual/online therapy options, how to make the most of therapy, and how to know if it is working, see: