Therapists in Red Deer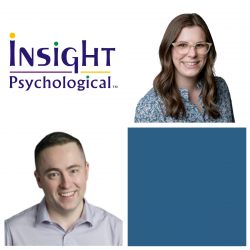 Insight Psychological Red Deer
Red Deer, Alberta
Insight Psychological Red Deer
Number of Therapists:
2
Offers: Remote Therapy, Individual Therapy
Our goal is to help people enhance psychological wellness and optimize life through effective, high quality, specialized psychological care. Our Red Deer team has 2 therapists specializing in adolescents, adults, families, couples, sexuality, LGBQT, and seniors. We understand that looking for a therapist can be overwhelming, we are here to connect you with the right therapist for you and your needs.  Our Client Care team is here to help you take the next step. If the therapists in Red Deer do not fit with your needs, we can support you virtually with our therapists from Edmonton and Calgary.
Red Deer, Alberta
Contact Us
Website
Contact
By Phone:
By Email:
Call and request an initial appointment by phone or email. Once you get to your appointment, explain your symptoms and what's going on in your life.
Learn more about talk therapy.
Don't know what to say?
"Hi, I found your website through HeadsUpGuys. I've been dealing with a lot of stress recently and am looking for a therapist to consult with."
"I'm wondering if you are taking new clients? I'm looking for someone to work with to help me get through a rough patch."
Back to our Therapist Directory.
---
For more information on talk therapy, including more ways to find a therapist, virtual/online therapy options, how to make the most of therapy, and how to know if it is working, see: