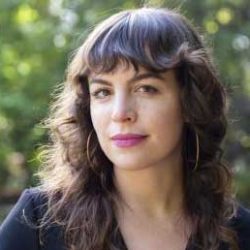 Kat Vollono
New York, New York
Kat Vollono
BA in Psychology, University of Connecticut and BA in Human Development and Family Studies, University of Connecticut and MSW, Hunter College
Years in practice:
10
Offers: Remote Therapy
Are you feeling stuck? Ready to feel more peace? More joy? Ready to take the next step towards stronger relationships, self love, laughing more, and finding your sense of purpose? My intent as a therapist is to become a mirror, reflecting your deepest desires, life purpose, and the patterns that keep you from living your fullest life.
I utilize trauma- informed evidence-based practices that help the therapy move quickly such as EMDR and CBT helping you identify core beliefs and resolve inflexible patterns of thoughts- feelings- and behaviors. I look forward to connecting with you!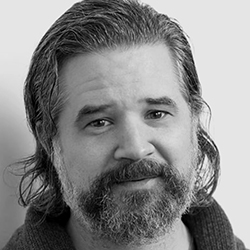 Christopher Lashomb
New York, New York
Christopher Lashomb
MSW, Hunter College's Silberman School of Social Work
Years in practice:
11
Offers: Remote Therapy
My practice is deeply empathetic and intuitive, utilizes unique life experience and is rooted in the psychodynamic and attachment theory modalities. I also apply trauma-informed care, CBT, and other evidence-based practices, which allows clients to see real and actual positive changes in their lives. For me, process and progress go hand in hand.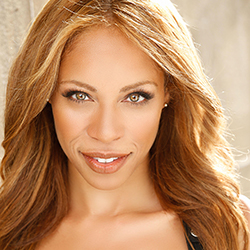 Dennaé Harshaw
New York, New York
Dennaé Harshaw
MSW, Columbia University of New York
Years in practice:
1
Offers: Remote Therapy
I am a collaborative psychotherapist who enjoys integrating CBT, IFS, mindfulness treatments, trauma-informed practices, somatic treatments, and psychodynamic psychotherapy in my work to offer the best care possible for my clients. I believe sexual health, understanding, and connection are vital. I know the importance of mind/body integration. I am a practitioner who truly believes that everyone heals in different ways and everyone deserves access to that healing.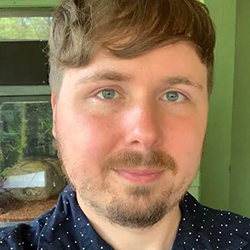 Kyle Konarski
Scarsdale, New York
Kyle Konarski
MS in Clinical Mental Health Counseling, Long Island University
Years in practice:
5
Offers: Remote Therapy
Kyle Konarski, MHC-LP offers an empathetic, non-judgmental space for clients to express themselves. He practices therapy with a strengths-based, person-centered, integrative approach. He utilizes evidence-based practices, such as Cognitive-Behavioral Therapy (CBT) and Dialectical Behavioral Therapy (DBT). He specializes in helping clients with the following concerns: Addiction, anxiety, depression, eating disorders, OCD, relationship issues, family conflicts, self-esteem, & stress.
Scarsdale, New York
Contact Me
Website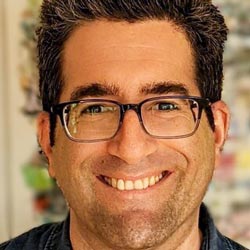 Dr. Matthew Mandelbaum
New York, New York
Dr. Matthew Mandelbaum
PhD in Educational Psychology, Fordham University and MSEd in Childhood Special and General Education, Bank Street College and MA in Psychology, New York University. DBT Intensive Training, The Linehan Institute. Licensed Psychologist, NY State Education Dept.
Years in practice:
9
Offers: Remote Therapy
Sometimes men need an empathic, strong male therapist to gain customized, practical tools to build a good life. I help highly-sensitive, highly-intelligent people, including professionals in business, healthcare, the arts, education, emerging adults, and university students. They might have achieved success in some domain and now feel stuck, as past treatment modalities may have been ineffective. Many of these kind, caring, and strong individuals have survived significant trauma; I work to help them regain and improve agency, autonomy, competence, and relatedness through dialectical behavior therapy, teaching and learning, and social entrepreneurship, so they can live full lives with resilience, joy, and peace.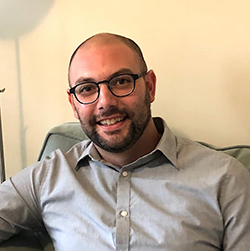 Sam Steinbock
New York, New York
Sam Steinbock
MSW, Silberman School of Social Work at Hunter College
Years in practice:
3
Offers: Remote Therapy
I welcome adolescents and adults who are experiencing mental health issues such as anxiety, depression, mood instability, and trauma. I am particularly attuned to the difficulties men face in understanding, experiencing, and expressing our emotions. I approach my work with compassion and warmth, along with deep respect for each individual's experience and identities. I primarily use relational and psychodynamic modalities. This means I place an emphasis on the therapeutic relationship, and collaborate with my clients to identify, explore, and change relationship and behavior patterns. I believe a therapist can be a "friendly mirror," gently guiding us to see and accept all parts of ourselves.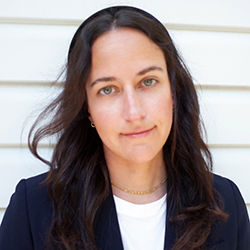 Dr. Simay Gokbayrak
New York, New York
Dr. Simay Gokbayrak
PhD in Clinical Psychology, University of Rhode Island
Years in practice:
4
Offers: Remote Therapy
I provide science-informed therapy for men. I am committed to helping you gain clarity about what is a valued life to you and manage the things that are getting in the way of that life you want to live and the person you want to be.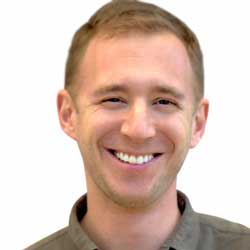 Adam Kaufman
New York, New York
Adam Kaufman
MSW, New York University. LCSW, New York State Office of the Professions
Years in practice:
14
Offers: Remote Therapy
I HELP MILLENNIAL AND GEN X PROFESSIONALS CONSCIOUSLY GET WHAT THEY WANT (IN LIFE AND RELATIONSHIPS). Life is overwhelming. Between work, relationships, and technology calling for your attention at every moment, it's extremely difficult to remain calm and grounded. We can lose our sense of purpose and passion.
Unlike other therapists who merely sit and listen, I take an active and engaged approach. You may find yourself in a guided meditation or a role-play exercise. There may be optional homework assignments. We'll tune into exactly what you need. I'm here to support you to find your unique, confident voice.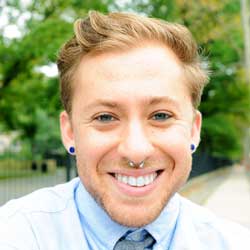 Jesse Kahn
New York, New York
Jesse Kahn
MSW, Hunter College's Silberman School of Social Work
Years in practice:
11
Offers: Remote Therapy
Starting therapy takes courage, which has the potential to transform your life. Therapy provides a unique opportunity to feel connected, heard, and understood by another human who shows up for you emotionally and empathically. All of you is welcome here. I'm a psychotherapist and sex therapist working with individuals, couples and multiple-partner relationships. I'm also the Founder and Director at The Gender & Sexuality Therapy Center, a psychotherapy group focusing on gender, sexuality, sex and relationships in NYC. I have specialized expertise working with: gender, masculinity, sexuality, non-monogamy, kink/BDSM, sexual functioning, sexual anxiety, relationship conflict, infidelity, desire differences and depression.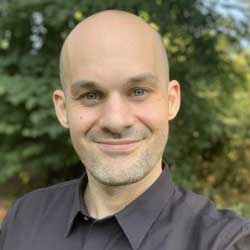 Aaron Kogel Smucker
New York, New York
Aaron Kogel Smucker
MSW, Hunter College's Silberman School of Social Work
Years in practice:
7
Offers: Remote Therapy
I specialize in trauma and working with people who are impacted by stress, depression, anxiety, addiction, isolation, control issues, relationship issues, abusive relationships, anger management issues, and internalized oppression. If your spirituality is important to you, I'm trained and experienced incorporating people's spiritual experiences and beliefs.
I will tailor our sessions to who you are and what you need so that our time together encourages personal growth, healing, and positive changes that ripple out across your life. If you are interested in learning more or are ready to make an appointment, then I encourage you to reach out.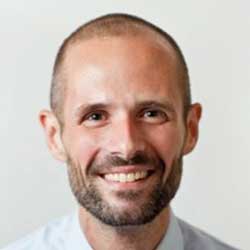 Dr. Peter Haugen
New York, New York
Dr. Peter Haugen
PhD, University of Tennessee Knoxville
Years in practice:
15
Offers: Remote Therapy
In my experience, few individuals come to therapy feeling that "typical" treatment categories adequately capture their difficulties, hopes, and fears.
Instead, the individuals I work with sometimes describe feeling preoccupied by aspects of important relationships, blocked in their ability to express themselves authentically, or lacking self-confidence. Initially, some may even have trouble finding the right words to describe the changes they'd like to make. Finding these words—the right words—to describe what's wrong and what relief would look like is a central part of treatment.
Diego Muñoz
New York, New York
Diego Muñoz
MA in Counseling for Mental Health & Wellness, New York University
Years in practice:
7
Offers: Remote Therapy
Quite simply, psychotherapy is about conversations. The conversations we have with ourselves and with others. We often try so many different tactics to live happier more fulfilling lives, and we come to realize that it isn't always enough. A therapeutic conversation is based on an open and genuine collaboration between client and therapist; a relationship built on trust, honesty, and understanding. As the foundation for good therapeutic work, it's essential to feel comfortable and cared for. I hope to provide this conversation.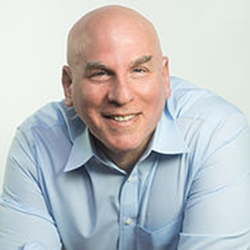 Mr. Charles Eisenberg
New York, New York
Mr. Charles Eisenberg
MSW, Marywood University. LCSW
Years in practice:
35
Offers: Remote Therapy
I combine Cognitive Behavioral Therapy with insight oriented psychotherapy. I often assign work for you to do in-between sessions. I sometimes utilize specific exercises to elict emotions and imagery.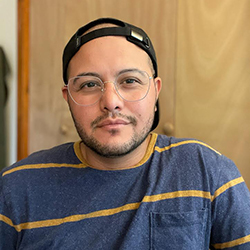 Julian Cabezas
New York, New York
Julian Cabezas
MSW, Hunter College
Years in practice:
6
Offers: Remote Therapy
Down-to-earth therapy for real humans and relationships. My psychotherapy interventions are founded on relationship building. My clients are diverse but connected by threads of wanting connection, curious about learning about themselves, looking for a place where their gender, sexuality, culture, and relationship orientations are affirmed. I work with many people; some identify as BIPOC, LGBTQQIP2SAA, kinky, non-monogamous, adult children of alcoholics, spiritual, and allies.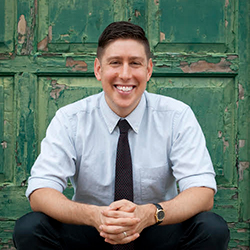 Jeremy Ortman
New York, New York
Jeremy Ortman
MA in Counseling Psychology, Teacher's College, Columbia University
Years in practice:
14
Offers: Remote Therapy
My approach to counseling is informed by multiple schools of thought including Psychodynamic Therapy, Cognitive Behavioral Therapy, Attachment Theory, and Relational Psychotherapy. Integrating these philosophies enhances my ability to adapt to the unique needs of each individual, family, or group that I work with. My style is interactive, practical, and infused with sensitivity and a sense of humor.
Contact
By Phone:
By Email:
Call and request an initial appointment by phone or email. Once you get to your appointment, explain your symptoms and what's going on in your life.
Learn more about talk therapy.
Don't know what to say?
"Hi, I found your website through HeadsUpGuys. I've been dealing with a lot of stress recently and am looking for a therapist to consult with."
"I'm wondering if you are taking new clients? I'm looking for someone to work with to help me get through a rough patch."
Back to our Therapist Directory.
---
For more information on talk therapy, including more ways to find a therapist, virtual/online therapy options, how to make the most of therapy, and how to know if it is working, see: