Therapists in Indiana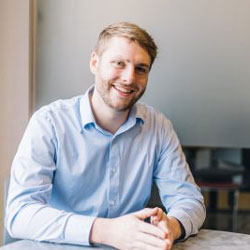 Daniel Eccles
Indianapolis, Indiana
Daniel Eccles
MA in Clinical Mental Health, George Fox University
Years in practice:
2
Offers: Remote Therapy
Do you feel that there must be more to life than where you currently are? Whether you are experiencing a rough life transition, anxiety, or a career change, I want to help you find opportunities to thrive rather than just get by. I am one of few certified career counselors in Indianapolis with a background in both Clinical Mental Health and career development techniques, and combine these techniques to provide more opportunities for more people,
My ideal client is someone experiencing life transitions – employment changes, loss, anxiety, depression, etc. I specialize in working with teenagers and young adults and career counseling.
Indianapolis, Indiana
Contact Me
Website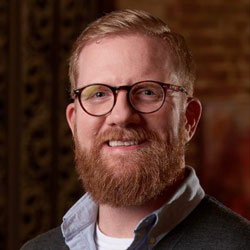 Mr. Tobyn Linton
Noblesville, Indiana
Mr. Tobyn Linton
MA in Mental Heath Counseling, University of Indianapolis
Years in practice:
21
Offers: Remote Therapy
I use a balance of understanding, education, and accountability. My approach is primarily from Cognitive Behavioral and EMDR perspectives. I specialize in addictions, anxiety, depression, and trauma as they relate to men and manhood. I like to describe my clients as "brilliant strugglers" (people who are high-achieving in most aspects of their lives but are out of touch with some meaningful part of themselves).
Noblesville, Indiana
Contact Me
Website
Contact
By Phone:
By Email:
Call and request an initial appointment by phone or email. Once you get to your appointment, explain your symptoms and what's going on in your life.
Learn more about talk therapy.
Don't know what to say?
"Hi, I found your website through HeadsUpGuys. I've been dealing with a lot of stress recently and am looking for a therapist to consult with."
"I'm wondering if you are taking new clients? I'm looking for someone to work with to help me get through a rough patch."
Back to our Therapist Directory.
---
For more information on talk therapy, including more ways to find a therapist, virtual/online therapy options, how to make the most of therapy, and how to know if it is working, see: