Therapists in Colorado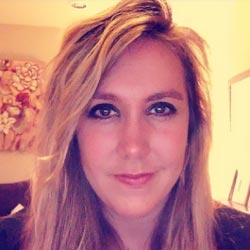 Heather McPherson
Denver, Colorado
Heather McPherson
MA in Professional Counseling - Marriage, Couple & Family Therapy, Texas State University
Years in practice:
16
Offers: Remote Therapy
Are you struggling with your relationships and sexuality? Looking for a specialist that can make talking about sex easier? I'm an AASECT Certified Sex Therapist and Relationship Specialist. We offer a holistic, gentle yet direct, and tailored approach that includes well-researched theories with a relational foundation. Issues can include communication, fear of sex, relationship conflicts, constant fighting, desire differences, sexual orientation, sexual dysfunction or dissatisfaction, polyamorous/open or kink relationships, "sex or porn addiction" or problematic sexual behaviors, infidelity, trauma or sexless marriages.
Denver, Colorado
Contact Me
Website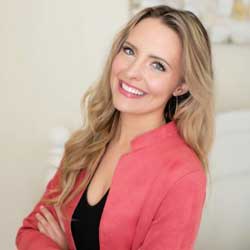 Mckenna Paulsen
Denver, Colorado
Mckenna Paulsen
MA in Counseling, Gonzaga University
Years in practice:
3
Offers: Remote Therapy
Feeling distraught about your relationships or sexuality? My role in this relationship is to guide you as you take steps towards positive life changes, healing, and a healthy mind. I am here to help you meet your goals, create more self-awareness, feel empowered, and embody the best version of yourself. I seek to help clients strengthen their relationships with themselves as well as others. My philosophy is that healing lies within our connection to others. Together, we can explore what may be holding you back from being your authentic self, improving your relationships, and living a balanced life.
I am a sex positive therapist. Diverse genders, relationships and sexualities are welcomed and affirmed. Working with couples is an area in which I am very passionate. I draw upon attachment theory, mindfulness techniques, a person-centered approach, and cognitive behavioral therapy to provide clients with counseling that best fits their needs.
Reach out to Respark Therapy for a free phone consult. I am non-judgmental and affirming to all lifestyles, orientations, and relationship practices. I work with Respark Therapy and Associates under Heather McPherson, LPC-S, LMFT-S, AASECT Certified Sex Therapist.
Denver, Colorado
Contact Me
Website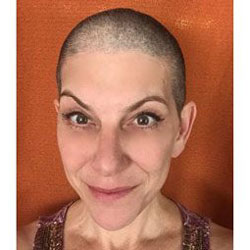 Sabrina Santa Clara
Lafayette, Colorado
Sabrina Santa Clara
MA in Somatic Counseling Psychotherapy, Naropa University
Years in practice:
13
Offers: Remote Therapy
As a Holistic Psychotherapist, I work from the orientation that we each have an innate beauty, deep wisdom, and unique purpose in life. However, we also encounter difficulties and trauma that can push our healthiest selves underground. If our trauma occurred early in life, we may have never felt grounded in our Authentic Self. Holistic Therapy can help you connect to a deeper wisdom you may not have known was already part of you. With support, guidance, and self-compassion, you can release the trauma, beliefs, habits and ways of being in the world that are blocking your authentic self.
Lafayette, Colorado
Contact Me
Website
Contact
By Phone:
By Email:
Call and request an initial appointment by phone or email. Once you get to your appointment, explain your symptoms and what's going on in your life.
Learn more about talk therapy.
Don't know what to say?
"Hi, I found your website through HeadsUpGuys. I've been dealing with a lot of stress recently and am looking for a therapist to consult with."
"I'm wondering if you are taking new clients? I'm looking for someone to work with to help me get through a rough patch."
Back to our Therapist Directory.
---
For more information on talk therapy, including more ways to find a therapist, virtual/online therapy options, how to make the most of therapy, and how to know if it is working, see: