Therapists in Brampton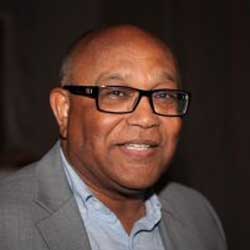 Mr. Carl Naraine
Brampton, Ontario
Mr. Carl Naraine
MSW, Fordham University
Years in practice:
35
Offers: Remote Therapy
From anger to calm. Carl Naraine provides support for anger management using a common-sense approach that helps you take control of your anger, recognize early signs of anger and to express emotions that keep you calm and in control, and perceive challenging situations differently. Carl pioneered the Men's wellness program in the nineties and provides individual and group therapy to clients dealing with anger, depression, anxiety, self-esteem, couples counselling, trauma and parenting.
Carl is the owner and therapist of Anger Management and Family Counseling Centre in Brampton, Ontario. He works with several EAP organizations in Canada and the USA.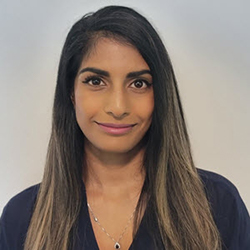 Harshi Sritharan
Brampton, Ontario
Harshi Sritharan
BA (Honours) in Psychology, McMaster University and MSW, University of Windsor, and Graduate Certificates in Autism and Behavioural Science, and Cognitive Behavioural Therapy, Algonquin College of Applied Arts and Technology
Years in practice:
1
Offers: Remote Therapy
Harshi Sritharan is a registered Social Worker with the Ontario College of Social Workers and Social Service Workers. She specializes in working with children, youth, teens, and young adults, as well as parents and families with Autism Spectrum Disorder (ASD), Learning Disabilities (LD/NLD), and Attention-Deficit Hyperactivity Disorder (ADHD).  Harshi works with individuals and families in-person and online.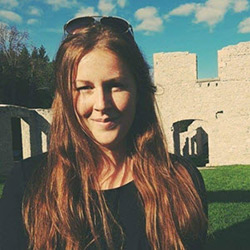 Lauren Fiamelli
Brampton, Ontario
Lauren Fiamelli
BA (Honors) in Psychology, Bishop's University and MSW, Wilfrid Laurier University
Years in practice:
10
Offers: Remote Therapy
I am a Registered Social Worker with 10 years experience in the mental health and addiction field. I have assisted folks with concerns around depression, anxiety, OCD, addictions, relationship problems, and more. I work from an anti-oppressive framework and am passionate about decolonizing therapy and promoting anti-racism in the workplace. Online therapy only.
Cordula Winkelaar
Lindsay, Ontario
Cordula Winkelaar
RN, College of Registered Nurses of Ontario, RP, College of Registered Psychotherapists of Ontario
Years in practice:
34
Offers: Remote Therapy
For practical, evidence-based counselling and psychotherapy feel invited to contact me. I strive to provide a respectful and compassionate presence in the therapeutic process.
I'm a qualified mental health professional with 30 years of experience in the field. My areas of practice include working through effects of acute stress injury and trauma recovery (PTSD), anxiety, depression, substance use, biographical transitions, questions of faith and search for meaning. I'm comfortable with ethnic and cultural diversity, the process of grief and chronic illness.
Lindsay, Ontario
Contact Me
Website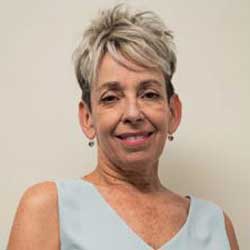 Ms. Fraidie Burshtyn
Brampton, Ontario
Ms. Fraidie Burshtyn
MSW, University of Toronto. RSW, Ontario College of Social Workers and Social Service Workers.
Years in practice:
21
Offers: Remote Therapy
I practice a client-centred approach. I utilize multi-disciplinary assessment and treatment strategies to suit the particular needs of my client. I offer specialised services for individuals experiencing a variety of personal issues. These can include but are not limited to Men's issues, managing anger, anxiety, and stress. I'm also skilled in services for Therapeutic Family and Couple Mediation and Parent / Child Reconciliation.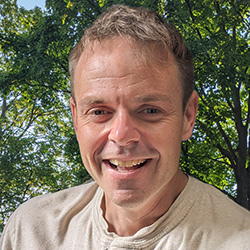 Michael Gowland
Brampton, Ontario
Michael Gowland
BSW, Ryerson University and MSW, Carlton University. RSW, Ontario College of Social Workers and Social Service Workers
Years in practice:
17
Offers: Remote Therapy
If you need a healing space to work out issues in your relationship, in your family, or for yourself personally, we can meet for in-person counselling here in Brampton or in an online setting.  With 16 years of experience, I use a strengths-based, compassionate approach to therapy, and can help you (or a loved one) cope with and overcome challenges.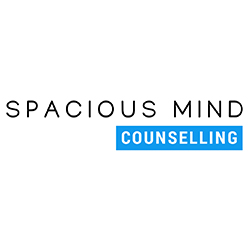 Spacious Mind Counselling
Brampton, Ontario
Spacious Mind Counselling
Number of Therapists:
8
Offers: Remote Therapy, Individual Therapy, Group Therapy
We provide compassionate therapy online and in-person for people that are feeling overwhelmed and would like to explore their past and/or learn new skills to better cope with the present. We can help with: Anger Management, Anxiety Counselling, Bullying Counselling, Childhood Trauma Counselling, Counselling for Adults with Aging Parents, COVID Counselling, Depression Counselling, Family Counselling, Grief, Loss & Bereavement Counselling, Issues Impacting Women, Marriage Counselling, Men's Issues Counselling, New and Young Mothers' Counselling, Pain Counselling, Parenting Counselling / Support, Postpartum Depression Therapy, Relationship Counselling, Sexual Health Counseling / Sex Therapy, Therapy for Stressful Jobs / Work-Related Stress, Trauma Counselling, University Students' Counselling, and more.
Brampton, Ontario
Contact Us
Website
Contact
By Phone:
By Email:
Call and request an initial appointment by phone or email. Once you get to your appointment, explain your symptoms and what's going on in your life.
Learn more about talk therapy.
Don't know what to say?
"Hi, I found your website through HeadsUpGuys. I've been dealing with a lot of stress recently and am looking for a therapist to consult with."
"I'm wondering if you are taking new clients? I'm looking for someone to work with to help me get through a rough patch."
Back to our Therapist Directory.
---
For more information on talk therapy, including more ways to find a therapist, virtual/online therapy options, how to make the most of therapy, and how to know if it is working, see: