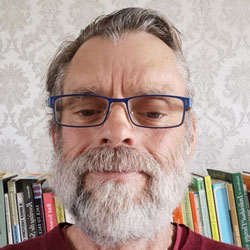 Mr. Michael Hall
Dumfries, Scotland
Mr. Michael Hall
MA in Existential Psychotherapy and Counselling, The University of Sheffield
Years in practice:
19
Offers: Remote Therapy
We all experience emotional challenges and mental health issues and at times these can be overwhelming and we need the help of a therapist. My approach as an existential therapist is firmly non medical and focuses on having the conversations you need to have about your life and the way you live it, asking the kind of questions that help you to gain useful insight so you can make any changes necessary. The past is important but not as important as finding a way forward!
Dumfries, Scotland
Contact Me
Website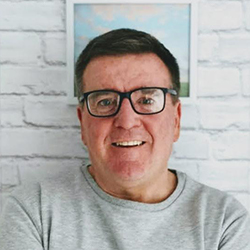 Colin Thomson
Glasgow, Scotland
Colin Thomson
PGDiploma in Counselling and Psychotherapy, Persona Training and Development (validated by Aberdeen University)
Years in practice:
4
Offers: Remote Therapy
Hello, my name is Colin and I am a fully-qualified Person-Centred Counsellor. In addition to my professional counselling qualifications I also bring many years of life experience to my practice, which include my role as a listening volunteer and mentor with The Samaritans Organisation in Glasgow, supporting people who expressed anxiety, depression and suicidal thoughts. Our mental health can be impacted by many things and counselling is often sought when we are at our lowest ebb, and it can take great courage to admit that you are struggling to cope. Talking to a counsellor who won't judge or force opinions upon you can help you find clarity and perspective and lead to positive change.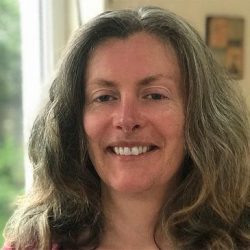 Ms. Alison Elliot
Glasgow, Scotland
Ms. Alison Elliot
MPH, Glasgow University, and PgDip in Counselling, Strathclyde University
Years in practice:
18
Offers: Remote Therapy
I'm a person centred counsellor with a specific focus on emotion focussed therapy. I'm trained in EMDR and have experience of working with men exploring their sexuality, transgender, fertility and working through complex trauma. I aim to provide a safe welcoming environment to explore the challenges you face.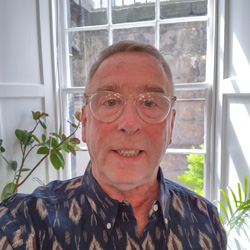 Allister Murdoch
Edinburgh, Scotland
Allister Murdoch
PG Diploma in Humanistic Psychotherapy, Spectrum Therapy
Years in practice:
18
Offers: Remote Therapy
I offer both face to face and online therapy in Edinburgh city centre.
I specialise in helping other men with issues of anxiety, bereavement, chemsex issues, depression, relationships, LGBTQI+ issues, and men who have been or are currently victims of abuse.
I am listed on The Directory of Pink Therapists.
Edinburgh, Scotland
Contact Me
Website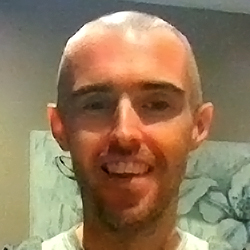 Kevin Smith
Glasgow, Scotland
Kevin Smith
Ph.d. University of Glasgow, M.Sc., PGDip.
Years in practice:
4
Offers: Remote Therapy
I practice person-centred and pluralistic therapy in Glasgow, on an affordability basis (suggested £20-£45, organizations £35). My practice is based on deep acceptance and understanding of what someone brings to me, and offering a strong presence to hold their suffering. I am told that I have the ability to make people feel heard and accepted, and to experience their own worth in new ways. I have opened up to my own suffering and pain over the last 20 years, and feel that this gives me a deep capacity to be with the suffering of others, whatever it is. I also often draw on mindfulness, self-compassion, and cognitive therapy. I have experienced depression, anxiety, isolation, worthlessness, and suicidal ideation (not intent), and have grown through them all.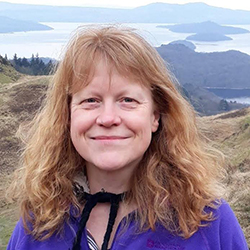 Vicki Allen
Glasgow, Scotland
Vicki Allen
MSc in Counselling and Psychotherapy, University of Strathclyde
Years in practice:
5
Offers: Remote Therapy
You may have arrived here because you feel stuck or flat or numb. Or wrung out. No time for you. Always there to help others, and sometimes taking on too much and not knowing how to say no. Boundaries are difficult. Not knowing where your partner (or friend or mother or boss) ends and where you begin.​ I know that I'm not a fixer – I can't fix other people. But I absolutely believe people don't need fixing. In my experience, we generally need a bit of time and space to air our feelings, our stuckness, our chaotic inner experiences with all their pain and uncertainty. I can sit with that uncertainty and pain, and explore it with you very gently.Because I firmly believe that the answers lie where the pain is.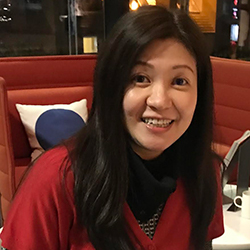 Miranda Lo
Glasgow, Scotland
Miranda Lo
Master of Counselling (MCouns), Monash University, Australia and BSc in Psychology (Hons), Upper Iowa University, USA
Years in practice:
4
Offers: Remote Therapy
Hello! My name is Miranda – a counsellor and life coach. I work with an Integrative Therapeutic Approach to draw benefits from various modalities to suit You. I have worked with adults with various concerns, including social anxiety, performance anxiety, self-esteem issues, finding self-identity & meaning in life, career & vocational transformation, depression, bereavement, panic attack, anxiety, fixed core belief, nightmares, communication issues within relationships, self-harming, binge eating, long-term therapy support, dual diagnosis, alcohol and substance abuse, anger management and BPD issues. I participate in continual professional training regularly to keep my practice up-to-date in serving the various concerns of my clients.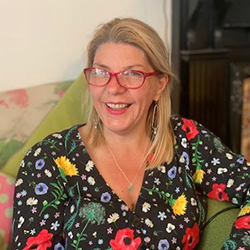 Ms. Nicola Keogh
Glasgow, Scotland
Ms. Nicola Keogh
MA (Hons), University of Glasgow and PGCE Dip in Therapeutic Counselling, MBACP College of Holistic Medicine Glasgow
Years in practice:
12
Offers: Remote Therapy
I was once told 'this too will pass' and I have found the difficulties in my own life have done so. However I could not do it alone, as it felt too tough a journey to be on. Looking back today, I am glad I had a counsellor to listen to me and support me throughout my journey. You may feel as I did overloaded, confused and questioning why? As your counsellor I will to listen to you with empathy and compassion, help you see your strengths and show you kindness as you work through your challenges. With my support, over time your difficulties will too will pass and you will be able to lead  the life you want. I believe counselling gives us the space to get to know the real self. My aim is to help you get your life back on track.
Glasgow, Scotland
Contact Me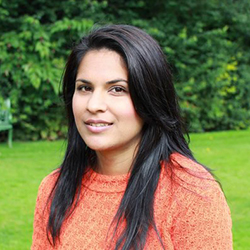 Sophia England
Edinburgh, Scotland
Sophia England
PGDip, Counselling, The University of Edinburgh
Years in practice:
8
Offers: Remote Therapy
While it can be valuable to talk about your problems with close friends and family members, sometimes the people around you aren't able to provide the help you need. I'll listen to you and help you to understand yourself better, so you can make positive changes in your life. I'm happy to consider working with almost any issue and have experience of working with a wide range of men and presenting issues. I've a speciality in working with people who are affected by trauma, I've completed Trauma Enhanced Practice Levels 2 and 3. I holds awareness that an event, a series of events or a set of circumstances that is experienced by an individual as physically or emotionally hurtful or life threatening can be termed as trauma.
Edinburgh, Scotland
Contact Me
Website
Contact
By Phone:
By Email:
Call and request an initial appointment by phone or email. Once you get to your appointment, explain your symptoms and what's going on in your life.
Learn more about talk therapy.
Don't know what to say?
"Hi, I found your website through HeadsUpGuys. I've been dealing with a lot of stress recently and am looking for a therapist to consult with."
"I'm wondering if you are taking new clients? I'm looking for someone to work with to help me get through a rough patch."
Back to our Therapist Directory.
---
For more information on talk therapy, including more ways to find a therapist, virtual/online therapy options, how to make the most of therapy, and how to know if it is working, see: