Therapists in Quebec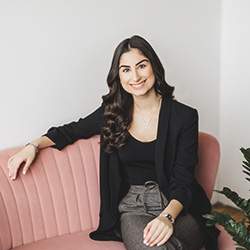 Jordie Yule
Montréal, Québec
Jordie Yule
MA in Counselling Psychology, McGill University
Years in practice:
2
Offers: Remote Therapy
I use a person-centred therapeutic approach that encompasses cognitive-behavioural therapy and self-compassion focused therapy techniques. My intention is for us to create a space that feels safe, non-judgemental and free of shame. I offer in-person and virtual services in English and French and I work mostly with individuals aged 18-30. My areas of expertise include depression, suicide and victims/survivors of domestic violence.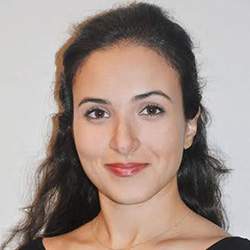 Dr. Nayla Awada
Montréal, Québec
Dr. Nayla Awada
PsyD, University of Montreal
Years in practice:
9
Offers: Remote Therapy
I see psychotherapy as an active collaboration between client and therapist. While I may be the expert in psychological functioning and therapeutic schools of thought, you are the expert of yourself. Through curiosity, openness, warmth and a determination to work on aspects of your life that are distressing you, we will take steady steps in the directions that you choose for yourself and that are healthiest for you.
I offer integrative psychotherapy, the specifics of which depend on the needs that arise from the initial assessment we will be starting with. My training has been mostly in cognitive-behavioral, (schema-therapy) and existential-humanist therapies.
Montréal, Québec
Contact Me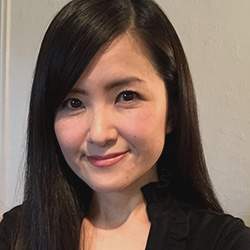 Noriko Baba
Montréal, Québec
Noriko Baba
MSc(A) Couple and Family Therapy, McGill University & MA in Art Therapy, Concordia University
Years in practice:
11
Offers: Remote Therapy
In our time together, you will feel cared for and empowered in a non-judgemental, safe environment that supports your journey and promotes growth. I will help you get unstuck / decrease your internal conflicts. I have helped men of all ages from various cultural and racial backgrounds regarding relational issues, (e.g building a desired relationship with yourself/ with family etc), & other difficulties: mental/physical illnesses, separation etc. I collaboratively work by applying a trauma-informed integrative approach: IFS, EMDR, DBT, MBSR: Mindfulness-Based Stress Reduction, etc that we can choose for your transformation and healing. I look forward to working with you to move through your challenges and sharing memorable moments together.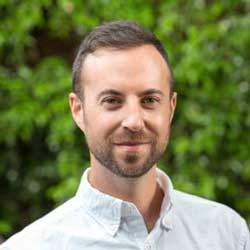 Paul Jozsef
Montréal, Québec
Paul Jozsef
MA in Counselling and Psychotherapy, Torrens University
Years in practice:
7
Offers: Remote Therapy
I work with clients to help them identify and tackle the obstacles blocking them from enjoying a healthier, happier and more fulfilling life. Together, we'll work to understand how your past may be influencing your life today, how you make sense of and derive meaning and purpose from life, and how you can bolster your resilience when faced with future challenging experiences.
I provide counselling and coaching in-person in my Westmount, Montreal practice and online via Zoom. If you are interested in discussing your specific needs and how I may be able to help, please feel free to contact me.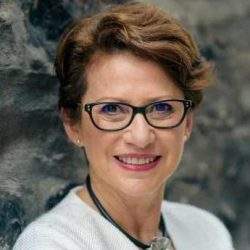 Vikki Stark
Montréal, Québec
Vikki Stark
BA in Psychology, Barnard College & Columbia University and MSW, New York University
Years in practice:
25+
Offers: Remote Therapy
I love reaching out to men and have felt, through my long practice, that it is crucially important to provide a safe environment for men in therapy, which is so predominantly a woman's world. I have provided talks to men's organizations about the difference between men and women in relationships and in my Psychology Today blog, posted an article called 'Men's Marriage/Women's Marriage'. I work with any issues that a client wishes to bring in. My specialties are divorce and couple relationships.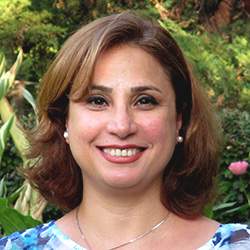 Shadi Asadollahi
Montréal, Québec
Shadi Asadollahi
MA in Counselling Psychology, McGill University
Years in practice:
8
Offers: Remote Therapy
Men don't cry! The societal stigma has made it difficult for many men to even consider therapy as an option. It is time to break the stereotype. My main goal is to provide a non-judgmental, empathic and supportive environment to assist my clients. I offer you new sets of skills and help you to explore new perspectives, not only to overcome your problems but also to increase your resilience and create more meaning and happiness in your life. I have an eclectic and multicultural approach and value the active role my clients can play in creating positive changes in their lives and give importance to their background, life experiences, culture and personal value system.
Montréal, Québec
Contact Me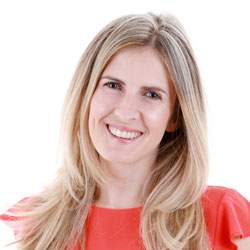 Dr. Zofia Czajkowska
Montréal, Québec
Dr. Zofia Czajkowska
PhD in Counselling Psychology, McGill University
Years in practice:
13
Offers: Remote Therapy
If you're going through hard times and you're feeling stuck I can help you find solutions to make you function better, feel better, and find life more meaningful. I provide tools and assist you in figuring out the concrete steps you may want to take to improve your life. My specialties include coping with stress, depression, anxiety as well as couples' and sex therapy.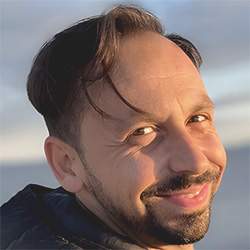 Ventsislav Tomov
Montréal, Québec
Ventsislav Tomov
MScA in Couple & Family Therapy, McGill University; MA EdPsy, University of Veliko Tarnovo, Bulgaria
Years in practice:
10
Offers: Remote Therapy
I act as an advocate of the movement for 'the greening of psychotherapy', aiming at reuniting people with the natural environment to heal from illness and distress, challenging the separation from nature we are experiencing, since the industrial revolution. As an umbrella term for nature-based methods of physical and psychological healing, ecotherapy represents a new form of psychotherapy that acknowledges that people are intimately connected with, embedded in, and inseparable from the rest of nature. Comprehending this fact shifts our understanding of how to heal the human psyche and the currently dysfunctional human-nature relationship. Modalities: Positive, Narrative, Systemic, Psycho-dynamic, Mindfulness-, Attachment- & Nature-based.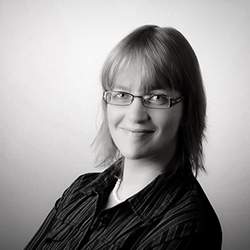 Dr. Astrid Kleis
Montréal, Québec
Dr. Astrid Kleis
PhD in Psychology, University of Osnabrueck, Germany
Years in practice:
11
Offers: Remote Therapy
Based on a deep interest in the individual experiences and life situations, I offer help in understanding and working through your personal and relational problems while providing a safe, warm and non-judgemental atmosphere as well as a deep sense of empathy. I am coming from a humanistic background, and I work with a client-centered, psychodynamic and emotionally focussed approach (also integrating elements/tools from other therapeutic frameworks), to bring insight in what lies beneath the problem and what to do about it now. Together, we figure out what caused your current difficulties and explore other ways of dealing with them to increase your wellbeing and lead a happier, fulfilling life. I look forward to meeting you!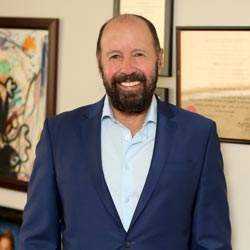 Dr. Sydney Miller
Côte Saint-Luc, Québec
Dr. Sydney Miller
PhD, McGill University
Years in practice:
25+
Offers: Remote Therapy
I use a primarily Cognitive-Behavioural approach for the treatment of a range of psychological problems. I also include other modalities as necessary for a more eclectic approach. Areas of treatment include depression, anxiety, relationship problems and a variety of stress-related disorders including PTSD and workplace burnout.
Côte Saint-Luc, Québec
Contact Me
Website
Contact
By Phone:
By Email:
Call and request an initial appointment by phone or email. Once you get to your appointment, explain your symptoms and what's going on in your life.
Learn more about talk therapy.
Don't know what to say?
"Hi, I found your website through HeadsUpGuys. I've been dealing with a lot of stress recently and am looking for a therapist to consult with."
"I'm wondering if you are taking new clients? I'm looking for someone to work with to help me get through a rough patch."
Back to our Therapist Directory.
---
For more information on talk therapy, including more ways to find a therapist, virtual/online therapy options, how to make the most of therapy, and how to know if it is working, see: