Therapists in Hartford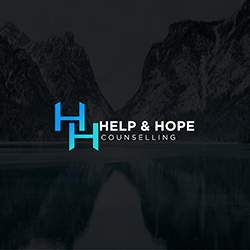 Help and Hope Counseling
Danbury, Connecticut
Help and Hope Counseling
Number of Therapists:
7
Offers: Remote Therapy, Individual Therapy, Group Therapy
Help and Hope Counseling is a mental health practice with multiple therapists and advanced nurse practitioners that focus on mental wellness through counseling and medication management. The center has locations in CT and NV, but it is expanding into NJ and FL soon. The practice services clients who struggle with anxiety, confidence, eating, acceptance and body image, grief, substance use, and depression. We create a comfortable environment that brings joy and satisfaction to our clients. Our environment of support will help in achieving goals through counseling, medication management, and mental health wellness. We have great providers that are specialized in many conditions including Anxiety, Addition, Depression, ADHD, and many more.
Danbury, Connecticut
Contact Us
Website
Contact
By Phone:
By Email:
Call and request an initial appointment by phone or email. Once you get to your appointment, explain your symptoms and what's going on in your life.
Learn more about talk therapy.
Don't know what to say?
"Hi, I found your website through HeadsUpGuys. I've been dealing with a lot of stress recently and am looking for a therapist to consult with."
"I'm wondering if you are taking new clients? I'm looking for someone to work with to help me get through a rough patch."
Back to our Therapist Directory.
---
It may take reaching out to 3+ therapists to find one who is currently accepting new clients. So don't get discouraged if you don't hear back right away. Keep reaching out to therapists until you get a response. Your better health is worth the effort.
For more information on talk therapy, including more ways to find a therapist, virtual/online therapy options, how to make the most of therapy, and how to know if it is working, see: