Therapists in Florida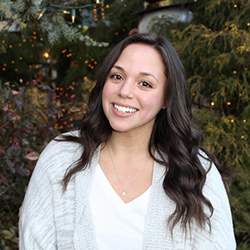 Ms. Jillian Kaufman
REMOTE ACROSS FLORIDA
Ms. Jillian Kaufman
Doctorate of Social Welfare, New York University
Years in practice:
8
Offers: Remote Therapy
Jillian Kaufman is a clinical social worker with over a decade of experience working with adults and adolescents through a holistic, humanistic, and somatic lens. Her areas of focus include anxiety, men's mental health, helping professionals, PTSD, self-image, stress, trauma, and healing survivors of sexual violence. As a relatable clinical social worker, advocate, and human being, Jillian believes that clients heal most effectively when treated as a whole person and not as their diagnosis. Her work is driven by a socially-just, intersectional, and trauma-informed perspective. Remote therapy only.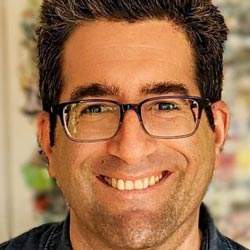 Dr. Matthew Mandelbaum
Miami, Florida
Dr. Matthew Mandelbaum
PhD in Educational Psychology, Fordham University and MSEd in Childhood Special and General Education, Bank Street College and MA in Psychology, New York University. DBT Intensive Training, The Linehan Institute. Licensed Psychologist, NY State Education Dept.
Years in practice:
10
Offers: Remote Therapy
Sometimes men need an empathic, strong male therapist to gain customized, practical tools to build a good life. I help highly-sensitive, highly-intelligent people, including professionals in business, healthcare, the arts, education, emerging adults, and university students. They might have achieved success in some domain and now feel stuck, as past treatment modalities may have been ineffective. Many of these kind, caring, and strong individuals have survived significant trauma; I work to help them regain and improve agency, autonomy, competence, and relatedness through dialectical behavior therapy, teaching and learning, and social entrepreneurship, so they can live full lives with resilience, joy, and peace. Remote Therapy Only.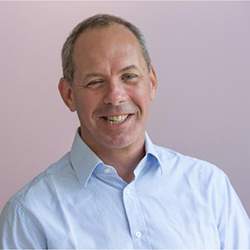 Justin Miller
REMOTE ACROSS FLORIDA
Justin Miller
MEd in Mental Health Counseling, Cambridge College, MA, USA
Years in practice:
16
Offers: Remote Therapy
Welcome to CBT Gym. Using Cognitive Behavior Therapy (CBT), my specialty is helping gay, bi and straight men learn tools to overcome anxiety and thrive. Unlike some traditional talking therapies, CBT is a practical and tools based approach to therapy that begins to work fast and the effects last long after your sessions end. Get the tools. Start thriving! Remote therapy only.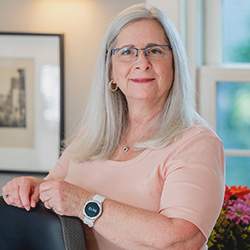 Mary Ellen Kundrat
REMOTE ACROSS FLORIDA
Mary Ellen Kundrat
MSW, Adelphi University
Years in practice:
14
Offers: Remote Therapy
You are the expert of your own life, yet somehow you have lost the thread. My work with you will help you find your way back again. Our work together will likely include a variety of approaches that will be determined by your needs at the time. There may be strategies we will learn, concepts to explore and, sometimes, even homework. This is your time to heal, restore and rebuild yourself. I will be your guide. I am currently licensed in New York, South Carolina and Florida and I am completely online.
I offer free consultations so you can decide for yourself if you think we might be a good fit to work together.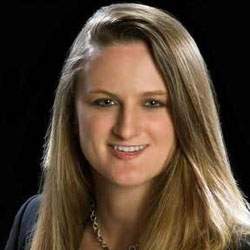 Mariah Jeremiah
REMOTE ACROSS FLORIDA
Mariah Jeremiah
MSW, Washington University in St. Louis
Years in practice:
11
Offers: Remote Therapy
I have 9 years of clinical experience working with individuals with trauma as well other mental health issues such as anxiety, depression, relationships, etc.  I am formally trained in multiple therapies and tailor therapy to your needs and am committed to providing strengths-based therapy with goals that we will create together. I believe at one point or another everyone needs therapy and it should be a non-judgmental environment. I believe each person is able to reach their full potential and overcome any obstacle with the right help. I look forward to hearing from you! See my website for more info! Remote therapy only.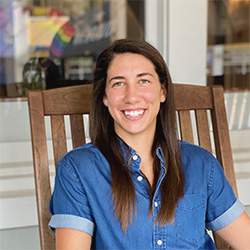 Christina Rogers
St. Petersburg, Florida
Christina Rogers
MA in Clinical Mental Health Counseling, Marymount University
Years in practice:
7
Offers: Remote Therapy
Are you an achievement-driven individual that has difficulty navigating the mental highs and lows of being an entrepreneur? If you've tried helping yourself and still feel stuck – I see you and you don't have to keep pushing through on your own. Our sessions together will meet you where you're at and focus on increasing awareness & processing internal obstacles like feeling disconnected, drained, and paralyzed by being overwhelmed. Let's help you find fulfillment, authenticity and balance in your life and relationships.
St. Petersburg, Florida
Contact Me
Website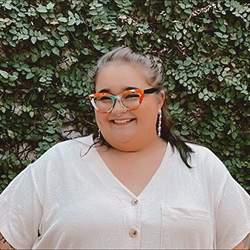 Alexis Skopos
Daytona Beach, Florida
Alexis Skopos
MS in Clinical Mental Health Counseling, Stetson University
Years in practice:
1
Offers: Remote Therapy
I take the stance that you are the expert on your life. I can only look to try to understand your experience as much as possible. I am a very client-centered therapist and able to adapt to your needs. I am all about meeting you where you are at! I have specialty training in Cognitive Behavioral Therapy (CBT), Acceptance and Commitment Therapy (ACT), Gottman Couple's Therapy, and Prepare/Enrich Couple's Counseling.
I come from a Greek background and am passionate about the ancient Greek concept of Sophrosyne, which focuses on improving one's character and maintaining an upbeat sound of mind. The idea is to lead a well-balanced life and gain a sense of control rather than feeling like your life is spiraling and you don't have access to the brakes or steering wheel. So that is my approach toward helping others achieve their goals and create new pathways in life to better themselves. We all need to take time for ourselves and connect with a sense of inner peace.
Daytona Beach, Florida
Contact Me
Website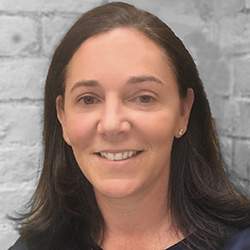 Evelyn Solomon
REMOTE ACROSS FLORIDA
Evelyn Solomon
MSW, New York University
Years in practice:
23
Offers: Remote Therapy
In my 20+ years of experience, I believe in holistic, healing therapy, where there is no "typical treatment" for a "typical person." So instead, I integrate a strength-based approach, incorporating Trauma-Focused CBT, Mindfulness Training, and Somatic Experiencing, all while incorporating my multicultural, international lens.
I have an extensive trauma therapy background, including sexual trauma and assault and psychological first aid. My specialties include mentoring through life transitions, personal growth, self-esteem, men's mental health, and Post-Traumatic Stress Disorder (PTSD). Most importantly, I have dedicated my profession to cultivating a mindful, intentional life.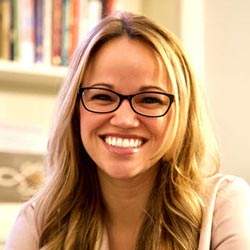 Mikela Hallmark
Orlando, Florida
Mikela Hallmark
MS in Counseling, Carson Newman University. LPC, GA Board of Prof. Counselors, Social Workers, and Marriage & Family Therapists and LMHC, Florida Department of Health.
Years in practice:
12
Offers: Remote Therapy
Mikela loves working with high achievers who struggle with stress or anxiety related to work, home, and relationships. She is trained in EMDR, Gottman Method (level 3) and more, and loves helping people find healing and calm despite the demands of life. Remote therapy only.
Orlando, Florida
Contact Me
Website
Contact
By Phone:
By Email:
Call and request an initial appointment by phone or email. Once you get to your appointment, explain your symptoms and what's going on in your life.
Learn more about talk therapy.
Don't know what to say?
"Hi, I found your website through HeadsUpGuys. I've been dealing with a lot of stress recently and am looking for a therapist to consult with."
"I'm wondering if you are taking new clients? I'm looking for someone to work with to help me get through a rough patch."
Back to our Therapist Directory.
---
For more information on talk therapy, including more ways to find a therapist, virtual/online therapy options, how to make the most of therapy, and how to know if it is working, see: