Chloe Sernasie
Directory Coordinator, HeadsUpGuys
B.A. majoring in Psychology, UBC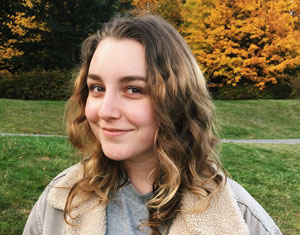 Chloe's passion for mental health promotion began in high school, and led her to pursue a degree in psychology at the University of British Columbia, where she became involved in research related to mental health. Since graduating, Chloe has continued advocating for mental wellness through employment with the Canadian Mental Health Association as a community support worker, and through volunteering with the Anxiety Canada Youth Network.
Chloe understands that men face unique challenges navigating the mental health care system, and hopes to alleviate some of the burden through her work with HeadsUpGuys. As HeadsUpGuys' Directory Coordinator, she contributes to the site's written content and helps manage the Therapist Directory, which aims to form a bridge between men who want help (but often don't seek it) and professional mental health support.
Posts By Chloe Sernasie
Published September 14, 2021
There are many herbal treatments and supplements marketed for treating depression. This is the bottom line when it comes to what the research says works.
Published August 17, 2021
Finding out that your boyfriend or husband is suffering from thoughts of suicide can be overwhelming. Learn how to help if your partner is suicidal.
Published March 19, 2021
High profile male musicians are speaking out about mental health and writing songs about their experiences with depression, anxiety, and thoughts of suicide
Published January 21, 2021
People have been practicing meditation for thousands of years, and it is one of most well researched and proven methods for reducing stress and depression.
Published December 18, 2020
Whether you've tried it before or are brand new to journaling, it's a potentially useful tool to add to your arsenal of ways to combat depression.