Aiden Simard
Research Assistant and Volunteer
Student, B.Sc. Microbiology and Immunology, UBC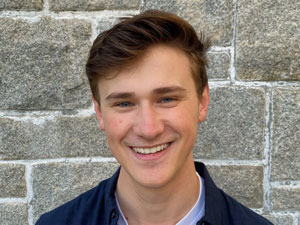 Aiden's interest in mental health advocacy began at a young age when he conducted a study on social media and adolescent anxiety and depression. His passion continued into university, where he led a fundraiser that raised just under $22,000 in support of HeadsUpGuys.
Aiden strives to live a life that encourages other men to speak out, break the stigma, and continue the conversation about men's mental health.
Posts By Aiden Simard
Published September 13, 2021
Being diagnosed with depression can impact your life but it shouldn't define who you are. Here are some tips to about being diagnosed with depression.
Published July 19, 2021
Many of the terms we use to describe suicide appear harmless at first, but carry negative connotations that contribute to the shame surrounding suicide.
Published June 25, 2021
Maintaining social connections is key to maintaining good mental health and fighting depression. Here are some tips on maintaining and making new friends.
Published June 01, 2021
Ketamine has been getting more attention as a potential fast-acting treatment for severe, treatment-resistant depression and suicidal thoughts.