Therapists in Richmond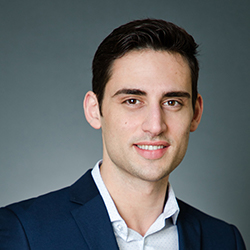 Edon Zherka
Richmond, British Columbia
Edon Zherka
BA in Psychology from the University of British Columbia, and MA in Counselling Psychology, Yorkville University
Years in practice:
1
Offers: Remote Therapy
Hi, I am a registered clinical counsellor and psychological first aid provider whose counselling work integrates emotional, physiological and social avenues to achieve lasting positive change.
I have supported those struggling with depression, addiction, anxiety, eating disorders, co-dependency, life transitions, emotional regulation, stress management, attachment disorders, self-harm, OCD and other mental health issues.
Using a cognitive-behavioural approach (CBT), I work with clients to break and replace self-defeating thoughts and behaviours. Having been raised in a bicultural home, I also recognize the important, yet often difficult, demands placed by family and culture and jointly seeks ways to balance such needs.
Richmond, British Columbia
Contact Me
Website
Contact
By Phone:
By Email:
Call and request an initial appointment by phone or email. Once you get to your appointment, explain your symptoms and what's going on in your life.
Learn more about talk therapy.
Don't know what to say?
"Hi, I found your website through HeadsUpGuys. I've been dealing with a lot of stress recently and am looking for a therapist to consult with."
"I'm wondering if you are taking new clients? I'm looking for someone to work with to help me get through a rough patch."
Back to our Therapist Directory.
---
For more information on talk therapy, including more ways to find a therapist, virtual/online therapy options, how to make the most of therapy, and how to know if it is working, see: