Therapists in Mississauga
Ornella Harris
Mississauga, Ontario
Ornella Harris
MSc in Couple and Family Therapy, University of Guelph
Welcome to finding your authentic self! I'm a collaborative and inclusive therapist who supports your healing, change, and growth using a variety of therapy models and tools. Viewing your identity and challenges through the lens of attachment, trauma, and relationships assists us with locating where you are and where you would like to go from here. I look forward to connecting with you about finding your path to self-discovery!
Please note that email is the best way to get in touch with me.
Mississauga, Ontario
Contact Me
Website
Cordula Winkelaar
Lindsay, Ontario
Cordula Winkelaar
RN, College of Registered Nurses of Ontario, RP, College of Registered Psychotherapists of Ontario
Years in practice:
34
Offers: Remote Therapy
For practical, evidence-based counselling and psychotherapy feel invited to contact me. I strive to provide a respectful and compassionate presence in the therapeutic process.
I'm a qualified mental health professional with 30 years of experience in the field. My areas of practice include working through effects of acute stress injury and trauma recovery (PTSD), anxiety, depression, substance use, biographical transitions, questions of faith and search for meaning. I'm comfortable with ethnic and cultural diversity, the process of grief and chronic illness.
Lindsay, Ontario
Contact Me
Website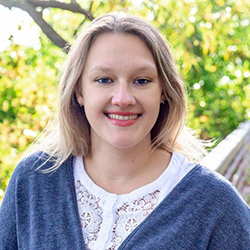 Talisa Haskins
Mississauga, Ontario
Talisa Haskins
MACP, Yorkville University
Years in practice:
3
Offers: Remote Therapy
Welcome! Taking the first step in a journey towards wellness is often the toughest part. If you are feeling overwhelmed, stressed out, struggling to process your emotions, or difficulty feeling fulfilled, I would be honoured to walk alongside you as you take the first steps to heal and grow. Whether you have experienced a recent trauma or life event that has brought you pain, or altered the path you were walking on. Or, perhaps you have been struggling for a while to overcome anxious feelings and sadness. Therapy is a place to discover a new way of being in the world.
Therapy is designed to help you become more self-aware, and give you tools to overcome the struggles you are facing. Remote Therapy Only.
Mississauga, Ontario
Contact Me
Website
Contact
By Phone:
By Email:
Call and request an initial appointment by phone or email. Once you get to your appointment, explain your symptoms and what's going on in your life.
Learn more about talk therapy.
Don't know what to say?
"Hi, I found your website through HeadsUpGuys. I've been dealing with a lot of stress recently and am looking for a therapist to consult with."
"I'm wondering if you are taking new clients? I'm looking for someone to work with to help me get through a rough patch."
Back to our Therapist Directory.
---
For more information on talk therapy, including more ways to find a therapist, virtual/online therapy options, how to make the most of therapy, and how to know if it is working, see: