Therapists in Utah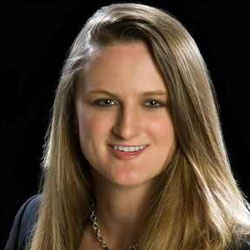 Mariah Jeremiah
Salt Lake City, Utah
Mariah Jeremiah
MSW, Washington University in St. Louis
Years in practice:
9
Offers: Remote Therapy
I have 9 years of clinical experience working with individuals with trauma as well other mental health issues such as anxiety, depression, relationships, etc.  I am formally trained in multiple therapies and tailor therapy to your needs and am committed to providing strengths-based therapy with goals that we will create together. I believe at one point or another everyone needs therapy and it should be a non-judgmental environment. I believe each person is able to reach their full potential and overcome any obstacle with the right help. I look forward to hearing from you! See my website for more info! Remote therapy only.
Salt Lake City, Utah
Contact Me
Website
Contact
By Phone:
By Email:
Call and request an initial appointment by phone or email. Once you get to your appointment, explain your symptoms and what's going on in your life.
Learn more about talk therapy.
Don't know what to say?
"Hi, I found your website through HeadsUpGuys. I've been dealing with a lot of stress recently and am looking for a therapist to consult with."
"I'm wondering if you are taking new clients? I'm looking for someone to work with to help me get through a rough patch."