Therapists in Toronto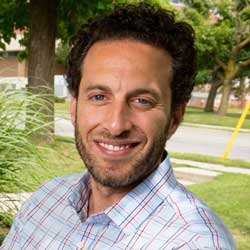 Eric Pierni
Toronto, Ontario
Eric Pierni
MA in Psychotherapy, Wilfred Laurier University
Years in practice:
6
Offers: Remote Therapy
I'm a Registered Psychotherapist (RP) and Certified Sex Addiction Therapist (CSAT), and the founder of Men Therapy Toronto, the first counseling center in Canada focused exclusively on the health and well-being of men. I am also a trained EMDR (Eye Movement Desensitization and Reprocessing) therapist which is an evidence-based modality used in treating trauma. At Men Therapy Toronto we see men who come in for a wide range of concerns. We specialize in men working through concerns with porn and sex addiction, childhood sexual abuse, anger management, career concerns and childhood trauma.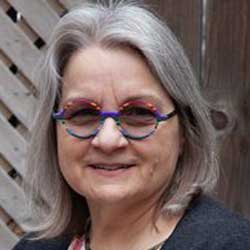 Lydia Charak
Toronto, Ontario
Lydia Charak
MA in Expressive Arts Therapy, European Graduate School. RP, College of Registered Psychotherapists of Ontario. CI Practitioner, Compassionate Inquiry Program/Dr. Gabor Maté
Years in practice:
7
Offers: Remote Therapy
You've been struggling for far too long. Feeling down, irritable, stressed, drained of physical, emotional and creative energy or just plain stuck seems to be your new normal and you're tired of it. Something isn't right and hasn't been right for a while and you don't want to burden your loved ones any more with your problems. Your relationships and work life are suffering, and you just want everything to be OK. Together we'll compassionately explore what's going on through an intuitive, fluid blend of Talk Therapy, Compassionate Inquiry and the Expressive Arts to get your life back on track.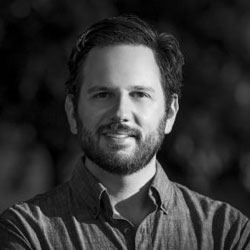 Michael Waxman
Toronto, Ontario
Michael Waxman
BSW, Kings College at Western University, MSW, Wurzweiler School of Social Work
Years in practice:
16
Offers: Remote Therapy
Using elements from cognitive behavioural therapy, mindfulness, solution-focused therapy, goal setting and systems therapy I work with the client to help them achieve what they are looking for from therapy. I believe that a strong therapeutic relationship built on trust and understanding is the key to providing good work for my clients.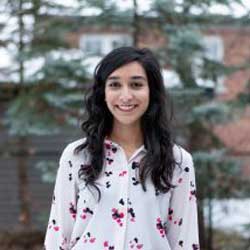 Sarah Kaleem
Toronto, Ontario
Sarah Kaleem
MSc(OT), University of Western Ontario
Years in practice:
6
Offers: Remote Therapy
I am an Occupational Therapist, practicing as a Psychotherapist. I have had years of experience offering a number of different therapies including Cognitive Behavioural Therapy (CBT) and Interpersonal Psychotherapy (IPT) for depression. I also have a special interest in treating trauma and supporting first responders with mental health challenges.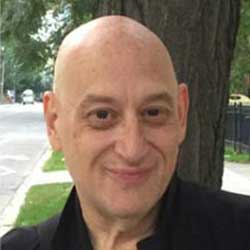 Dr. Harry Potasznik
Toronto, Ontario
Dr. Harry Potasznik
EdD, University of Toronto. C. Psych, College of Psychologists of Ontario
Years in practice:
24
Offers: Remote Therapy
Psychotherapy is a collaboration between patient and psychologist in which a safe psychological environment is created for the patient to be able to develop greater insight into themself. In particular, men can be quite frightened of this process due to how men are socialized to avoid personal reflection or reveal emotional pain. Psychotherapy often provides an opportunity for men to free themselves from the pressure to follow male role stereotypes.
Toronto, Ontario
Contact Me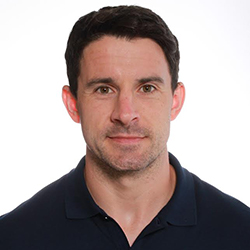 Micheal O'Rourke
Toronto, Ontario
Micheal O'Rourke
MSc Health Psychology, University of Ulster. RP, College of Registered Psychotherapists Ontario
Years in practice:
12
Offers: Remote Therapy
I am a registered Psychotherapist with a special interest in helping men who can get 'stuck' and struggle with transitions in life such as retirement from sport, losing a job, divorce, re-locating or simply helping you to figure out a purpose for what comes next. My approach is simple; non-judgmental, open and empathetic to client experiences. I take a broad perspective to understanding my client experiences and integrate historical information to formulating a plan to help clients resolve problems now. Depression, anxiety disorders, loneliness, anger and substance abuse are key areas that I specialize in.
Toronto, Ontario
Contact Me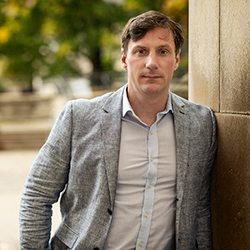 Corey Turnbull
Toronto, Ontario
Corey Turnbull
MSc in Psychology, University of Liverpool and MA in Counselling Psychology, Yorkville University (in progress)
Years in practice:
3
Offers: Remote Therapy
Free consultation. Sessions on Zoom, 9 am to 9 pm ET. Covered by many insurance plans.
Typical clients: guys aged 20 to 45 in sports, business, trades, professions, and students.
It's okay if you don't know what to expect. From "What's going on?" to "Where do we go from here?" our conversations will be a partnership. If you feel anxious or stressed, get angry, have challenges with work or relationships (from communication to sex), most people don't want a specific type of therapy, just one that works. I'll explain options, how they work, and we'll take it from there.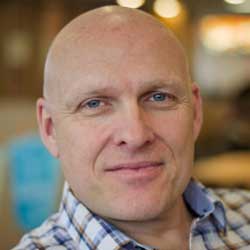 Robert Petrie
Toronto, Ontario
Robert Petrie
MSc, Master of Pastoral Studies, and Dpl Buddhist Mindfulness & Mental Health. Registered Psychotherapist
Years in practice:
4
Offers: Remote Therapy
The psychotherapeutic approach that I take to care is intuitively developed for each individual patient. Because I have experienced that past difficulties and traumas often unconsciously drive our present ways of thinking and relating to the world, I draw on psychodynamic theory to raise awareness, elevate consciousness and make peace with the past. I also draw on Acceptance and Commitment Therapy (ACT), which is grounded in behavioural sciences and eastern psychological theory, to increase psychological flexibility and relatedness with present thoughts, feelings, beliefs and perceptions. This specifically involves leveraging eastern meditative traditions to develop faculties that facilitate change.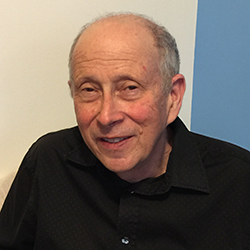 Mr. Michael Greene
Toronto, Ontario
Mr. Michael Greene
MA in Counseling Psychology, Vermont College
Years in practice:
31
Offers: Remote Therapy
My name is Michael Greene. I have been a therapist in private practice for 30 years. During this time I have worked with men on the many issues they face.
Most of these men have problems with understanding their feelings. This has negative repercussions for their relationships, work and their own sense of self. It can lead to divorce, addiction and depression.
My work involves helping men to get in touch with their feelings so that they can cope with these areas of life.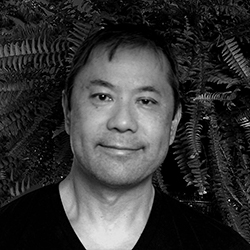 Mr. Derek Shin
Toronto, Ontario
Mr. Derek Shin
MA, Adler University
Years in practice:
27
Offers: Remote Therapy
Every therapeutic tool I use in our work together is something I use in my daily life so I can be at my best as a Father, Husband, Son, Brother, Friend, and Community Member. My approach to our work together is that of a collaboration between adults seeking to understand the best path for your Health and Happiness.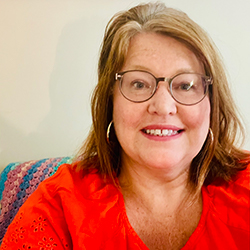 Mrs Claire Silvester
Toronto, Ontario
Mrs Claire Silvester
MSc in Psychology, London University. Registered Psychotherapist, CRPO.
Years in practice:
5
Offers: Remote Therapy
Having spent 23 years in business my second career as a psychotherapist has brought huge meaning and fulfillment. I focus on how early childhood difficulties, can affect relationships, communication and our self image. I offer a warm place to share your story with humour and if you come in person a cup of tea.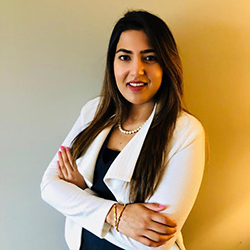 Zameena Jaffer
Toronto, Ontario
Zameena Jaffer
MACP, Adler University. Registered Psychotherapist (Qualifying)
Years in practice:
6
Offers: Remote Therapy
ACCEPTING NEW CLIENTS. Welcome to the start of your journey toward your most authentic self! I am here to guide you as you navigate your culture, relationships, and feelings of stuckness in your life. I am here to help you discover coping skills to manage overwhelming, anxious, and overpowering emotions. You become my client, and I become a part of your support system. Together, we will create a personalized plan to support your mental health and your life goals. At the end of our journey together, you will leave with a better awareness of your emotions, an arsenal of tools for challenging times, and greater resiliency.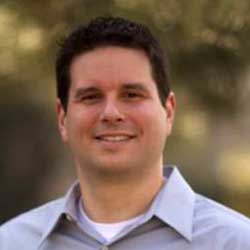 Dr. Ben Williams
Toronto, Ontario
Dr. Ben Williams
PhD in Clinical Psychology, University of Victoria
Years in practice:
16
Offers: Remote Therapy
I have worked with individuals dealing with a broad range of concerns for over 15 years. This includes periodic difficulties (e.g. depression, anxiety, addiction, and insomnia), and more persistent concerns (e.g. maladaptive coping, relationship difficulties, and low self-esteem).
I use a flexible approach drawing on training and experience in a number of theoretical orientations including: mindfulness-based, cognitive behavioral, psychodynamic, and humanistic therapy. I work with clients to establish meaningful and concrete therapeutic goals that form the basis for monitoring progress.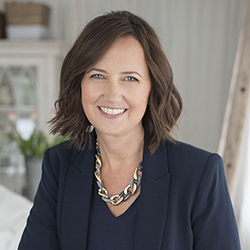 Heidi Sturgeon
Toronto, Ontario
Heidi Sturgeon
MSW, University of Toronto
Years in practice:
25
Offers: Remote Therapy
I provide Virtual/Online individual therapy to adults (18+) located in the Provinces of Alberta, Ontario, NS, NFLD and PEI. I often work with clients who feel stuck, depressed, anxious and/or irritable and want to feel better, learn coping strategies and learn how to be their best self in relationships. I also work with clients who have experienced childhood emotional neglect and feel dissatisfied and disconnected from their lives and relationships. I have 24 years of experience and am trained in various approaches of therapy including Cognitive Behavior Therapy, Acceptance and Commitment Therapy, Emotionally Focused Therapy for Individuals as well as Accelerated Resolution Therapy.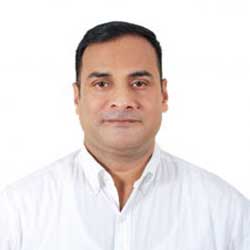 Mathew Thomas
Toronto, Ontario
Mathew Thomas
MTh, DVK Bangalore and PhD, UniSelinus & Residency at Vancouver General Hospital. RP, College of Registered Psychotherapists of Ontario and EMDR, EMDR Association of Australia.
Years in practice:
16
Offers: Remote Therapy
I offer the following specialties developed over 17 years of practice with diverse populations: Integrative psychotherapy to deal with long-term depression, anger and anxiety. Healing for and recovery from childhood trauma, divorce, relationship therapy, couple therapy, addiction and continuing care. I do detailed initial assessments collaboratively to determine the scope for short and long-term therapy for you. You are assured of my support, utmost respect and confidentiality. My caring and compassionate nature will enhance our partnership in therapy.
I am also an approved clinical supervisor under CRPO. I welcome qualifying psychotherapists and graduate students for supervision and mentoring.
Contact
By Phone:
By Email:
Call and request an initial appointment by phone or email. Once you get to your appointment, explain your symptoms and what's going on in your life.
Learn more about talk therapy.
Don't know what to say?
"Hi, I found your website through HeadsUpGuys. I've been dealing with a lot of stress recently and am looking for a therapist to consult with."
"I'm wondering if you are taking new clients? I'm looking for someone to work with to help me get through a rough patch."
Back to our Therapist Directory.
---
For more information on talk therapy, including more ways to find a therapist, virtual/online therapy options, how to make the most of therapy, and how to know if it is working, see: