Therapists in Ottawa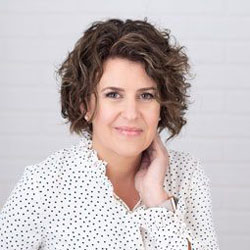 Natalie Carrière
Ottawa, Ontario
Natalie Carrière
MA, Saint Paul University and MA, University of Ottawa. RP, College of Registered Psychotherapists of Ontario.
I favour a holistic, integrative approach, tailored to meet your individual needs. Drawing on various modalities including mindfulness, CBT and ACT, we build on your strengths and resilience rather than focusing on pathology or diagnoses. Together, we identify thought and behaviour patterns no longer serving you, helping you to change and heal.
I am sensitive to the fact that problems clients bring might have a spiritual dimension and remain open to working with your personal meanings. I enjoy working with clients and consider it a privilege to be able to accompany them on their journeys of self-discovery and healing.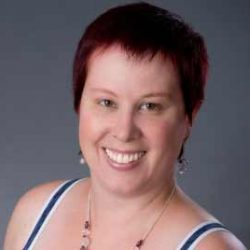 Catherine Sullivan
Ottawa, Ontario
Catherine Sullivan
MSW, Carleton University
Years in practice:
2
Offers: Remote Therapy
The aim of this practice is to help you regain confidence, reestablish connections and rebuild a sense of safety.  This will help you heal yourself and your relationships with others.
Catherine is a registered social worker with over 15 years of experience working with individuals and families using an anti-oppressive, strengths based and trauma-informed lens.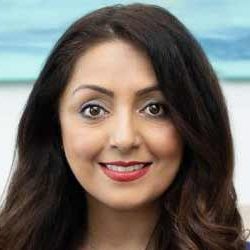 Zahra Nafar
Ottawa, Ontario
Zahra Nafar
MA in Counselling Psychology, Yorkville University
Years in practice:
2
Offers: Remote Therapy
Zahra is a Registered Psychotherapist (Qualifying) and the Director of YourTherapist Psychotherapy and Counselling Clinic in Ottawa, ON.
Her experience includes years of training in psychology, and neuroscience. She is a Certified Clinical Trauma Professional (CCTP), a Certified Addictions-Informed Mental Health Professional (CAIMHP) and a Level II Gottman Institute certified couples therapist.
Zahra's therapy approach focuses on understanding her client's history, the family of origin, cultural background, physiological and psychological health to create clinical plans that promote change.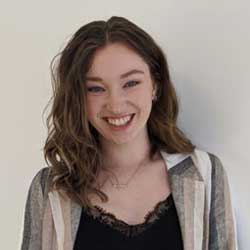 Crystal Tierney
Ottawa, Ontario
Crystal Tierney
MA, Yorkville University
Years in practice:
3
Offers: Remote Therapy
Hello! I work predominantly with adults and older teens who have lived through interpersonal, childhood, or complex trauma. I work from a trauma theory, body-centred and anti-oppressive framework. I typically include elements of somatics, mindfulness, compassion focus, and systems theory approaches. Area's of exploration may include befriending the body, addressing negative self-talk, or living with heightened feelings, bodily sensations, or numbness.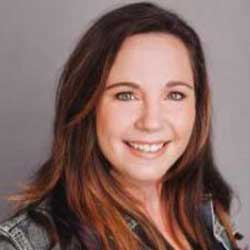 Ms. Tina Wilston
Ottawa, Ontario
Ms. Tina Wilston
MEd in Educational Counselling, University of Ottawa
Years in practice:
8
Offers: Remote Therapy
As a Registered Psychotherapist with the College of Registered Psychotherapists of Ontario. With over fifteen years of practice; my passion and goal is to help people reach their full potential while offering a supportive and non-judgmental space to make that happen! Together we will begin the process of making connections in your experience, identifying pain points, and making meaningful lasting change. With the support of an empathetic and knowledgeable therapist, we can work together to free you to try to live differently. I pride myself on assisting clients to get through challenging times with non-judgmental supportive and neutral professional guidance.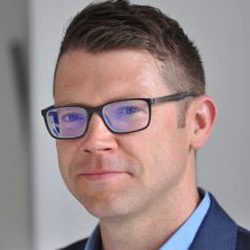 Jeff Hedderson
Ottawa, Ontario
Jeff Hedderson
MSW, Carleton University
Years in practice:
18
Offers: Remote Therapy
My personal approach to counselling and therapy is that I am not an expert on you – you are – I am there to partner with you in meeting your goals. Theoretical approaches I use in my work include: Cognitive behavioral therapy, Person-centered therapy, Dialectical behavior therapy, Solution-focused therapy, Narrative therapy, and Collaborative problem solving.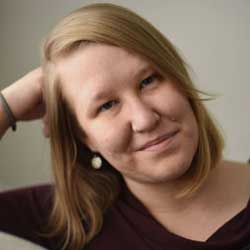 Hannah McGechie
Ottawa, Ontario
Hannah McGechie
MSW, Carleton University
Years in practice:
11
Offers: Remote Therapy
My approach to therapy is grounded in social justice and anti-oppression, and guided by narrative frameworks. I believe our lives are shaped by the stories we and others tell us about who we are. When we decide to come to therapy, it's often because stories about problems (and about how WE are a problem) are dominating our lives. My role is to help you examine these stories and your relationship to them, and to explore, create, and sometimes change the stories in your life.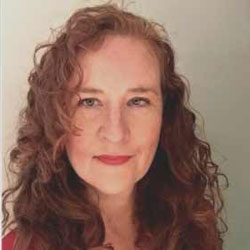 Frances Fitzgibbon
Ottawa, Ontario
Frances Fitzgibbon
MA in Counselling Psychology, Yorkville University
Years in practice:
4
Offers: Remote Therapy
Men experience the world a little differently, so your therapy should be too. I provide integrative therapy tailored to your needs in a non-judgemental and shame-free environment. I approach each client with interest and warmth focusing on building resilience and insight. I work with individuals and couples on various issues such as: relationships, anxiety, depression, self-esteem, motivation, emotional regulation (difficulties in experiencing emotions), work pressures and more. Perhaps you just feel misunderstood or stuck? I can help unravel this with you. Reach out to me today, and let's talk in a free consult about what you need from your therapy.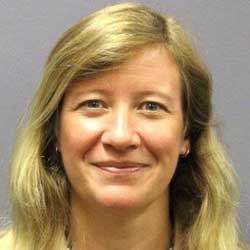 Alice Lurie
Ottawa, Ontario
Alice Lurie
MACP, Yorkville University
Years in practice:
5
Offers: Remote Therapy
I work with couples and individuals to hone their own strengths to overcome personal struggles while forming additional skills and self-reliance, so they are confident in handling future challenges. I provide a safe space to examine your thoughts, feelings and behaviours. I work with anxiety and depression, the aftereffects of distressing and traumatic experiences, and helps clients to improve the quality of their relationships. My specific interests include anxiety, stress, depression and grief, anger, emotional regulation, and career and workplace difficulties.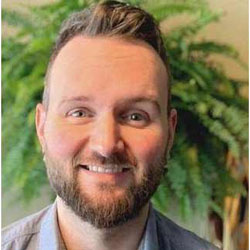 Keylan Musto
Ottawa, Ontario
Keylan Musto
MEd in Counselling Psychology, University of Ottawa
Years in practice:
2
Offers: Remote Therapy
I am a Neurodiversity affirming therapist and counsellor specializing in ADHD and Level 1 Autism. As someone who came to understand my own neurodiversity in my 20s, I am familiar with the unique trials and tribulations that arise throughout the lives of neurodivergent people (in addition to the often exceptional capabilities that can be hugely advantageous in many facets of life).
I take an eclectic approach to therapy, informed by Person-Centered Therapy, Parts Integration, and Acceptance and Commitment Therapy to address challenges relating to procrastination, avoidance, general and social anxiety, depression, screen addictions, traumatic brain injury, and men's mental health.
Ottawa, Ontario
Contact Me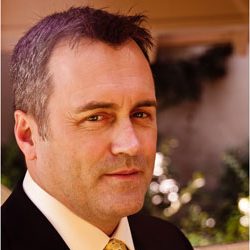 Perry Sabourin
Ottawa, Ontario
Perry Sabourin
MSW, Wilfred Laurier University
Years in practice:
20
Offers: Remote Therapy
At Sabourin Therapy Services you will receive individually tailored psychotherapy or counselling to meet your unique needs. I offer a variety of therapeutic models, including cognitive behavioral therapy (CBT), prolonged exposure (PE), cognitive processing therapy (CPT), eye movement desensitization and reprocessing therapy (EMDR), acceptance and commitment therapy (ACT) and solution-focused therapy (SFT).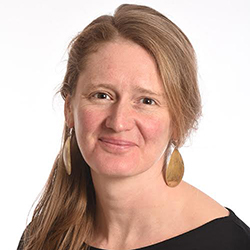 Clare Glassco
Ottawa, Ontario
Clare Glassco
MSW, Carleton University
Years in practice:
2
Offers: Remote Therapy
I am a therapist providing individual care for youth (12+) and adults out of Ottawa, Ontario, the traditional, unceded territories of the Algonquin nation. In my work, I provide a trauma-informed space for people to unpack their stories, so that together we can create individualized, holistic plans of care.
I practice from an anti-racist, anti-oppressive framework and specialize in locating individual struggle within the larger picture of peoples' lives and society. My aim is to not only support individuals during the time we work together, but to co-create tools of mental wellness that they can engage with for the rest of their lives.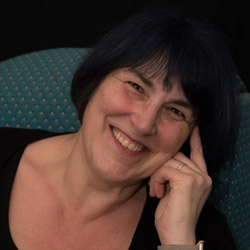 Ruth Hawkins
Ottawa, Ontario
Ruth Hawkins
BA, Carleton University and Dip in Psychotherapy, Ontario Psychotherapy & Counselling Program
Years in practice:
5
Offers: Remote Therapy
I work with clients experiencing depression, anxiety, grief, trauma (past or present), chronic pain, and those just trying to make sense of their lives and experiences.
I am a psychodynamic psychotherapist, with additional accreditation in Acceptance and Commitment Therapy (ACT). Our work together will focus on both your immediate concerns as well as making sense of underlying (often unconscious) patterns. By combining psychodynamic and ACT modalities, my goal is to support your growth and expand your experience of a meaningful and fulfilling life.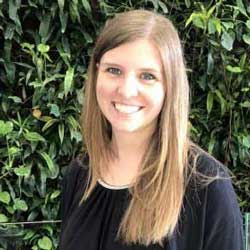 Jessica Landry
Ottawa, Ontario
Jessica Landry
MEd in Counselling Psychology, University of Ottawa
Years in practice:
3
Offers: Remote Therapy
I provide counselling and psychotherapy services to adults (18+) located in the province of Ontario. I work primarily with grief, depression, anxiety and trauma. I use evidence based approaches such as emotionally focused therapy, person-centered therapy, CBT, and mindfulness interventions. My goal is to create a safe space for clients to openly express themselves, and engage in a collaborative process toward healing and growth.
Jessica Landry, M.Ed., RP (Qualifying)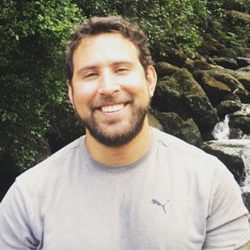 Sean Hale
Ottawa, Ontario
Sean Hale
MA in Counselling Psychology, Yorkville University
Years in practice:
2
Offers: Remote Therapy
I provide an empathetic and non-judgemental approach. I work with a range of clients and specialize in Relationship issues, Men's issues, Life Transitions, Communication, Self-esteem, Identity development, Overcoming Shame, Mood regulation and LGBTQ+ issues. I have 10 years of personal and professional coaching experience centred around emotional intelligence, communication skills and adult learning. My approach is eclectic, meaning that one size does not fit all. I work within your paradigm to find what works for you.
Contact
By Phone:
By Email:
Call and request an initial appointment by phone or email. Once you get to your appointment, explain your symptoms and what's going on in your life.
Learn more about talk therapy.
Don't know what to say?
"Hi, I found your website through HeadsUpGuys. I've been dealing with a lot of stress recently and am looking for a therapist to consult with."
"I'm wondering if you are taking new clients? I'm looking for someone to work with to help me get through a rough patch."
Back to our Therapist Directory.
---
For more information on talk therapy, including more ways to find a therapist, virtual/online therapy options, how to make the most of therapy, and how to know if it is working, see: